2019 Quality Care: Improving Documentation of Pain and Constipation Assessment and Management

In a study reported at the ASCO Quality Care Symposium and simultaneously published in the Journal of Oncology Practice, Chineke et al found that a Quality Oncology Practice Initiative (QOPI) initiated in collaboration with ASCO at the Georgia Cancer Center for Excellence (GCCE) at Grady Health System resulted in significant improvements in documentation of assessment and management of pain and constipation in patients with cancer.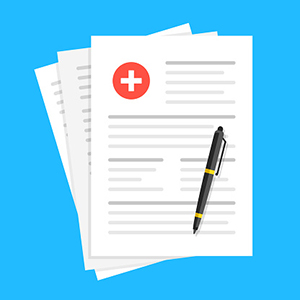 Photo credit: Getty
Study Details
Review of documentation of assessment of constipation and pain among 123 patients with cancer at the GCCE revealed rates (20.4% and 66.7%, respectively) below benchmark levels. Investigation of barriers by a multidisciplinary team led to the development of an initiative to improve patient assessment that included development of a new provider note template to integrate nurse assessment of pain and constipation into the providers' documentation. In addition, a new order panel was developed in the electronic medical record to link appropriate orders with pain and constipation plans.
The goal of the intervention was to increase assessment and documentation of constipation and pain by an absolute of 20% within 1 year.
Outcomes
For a total of 194 patient encounters after QOPI initiation, integration of the initial nursing assessment into the provider note template increased pain score documentation from 66.7% to 100% (P < .01), with documentation of a pain management plan increasing from 65.3% to 86.4% (P = .06). Documentation of constipation assessment increased from 20.4% to 100% (P < .01), with documentation of a constipation management plan increasing from 11.2% to 29.1% (P < .01).
Pain control at the third clinic visit during the intervention improved from 61.5% to 86.8% (P < .01). Emergency department visits or hospitalizations related to pain decreased from 16.2% to 14.9% (P = .19). Consistent with increased opioid use for pain management, hospitalizations related to constipation increased from 1.6% to 3.6% (P = .28).
DOCUMENTATION IMPROVEMENTS
Documentation of pain assessment increased from 66.7% to 100%.
Documentation of constipation assessment increased from 21.4% to 100%.
The investigators concluded, "A standardized visit template and hardwired assessment of pain and constipation exceeded the goal for improvement in documentation and positively affected outcomes."
Leon Bernal-Mizrachi, MD, of the Department of Hematology and Medical Oncology, Winship Cancer Institute of Emory University, is the corresponding author for the Journal of Oncology Practice.
Disclosure: For full disclosures of the study authors, visit jop.ascopubs.org.
The content in this post has not been reviewed by the American Society of Clinical Oncology, Inc. (ASCO®) and does not necessarily reflect the ideas and opinions of ASCO®.
---