FDA Pipeline: Breakthrough Therapy Designation in Lung Cancer, Orphan Drug Designations in Myeloma and Soft-Tissue Sarcoma

Recently, the U.S. Food and Drug Administration (FDA) granted Breakthrough Therapy designation to tepotinib for metastatic non–small cell lung cancer harboring MET exon 14 skipping alterations, and Orphan Drug designations to novel chimeric antigen receptor T-cell therapies in both multiple myeloma and soft-tissue sarcoma.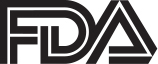 Breakthrough Therapy Designation for Tepotinib in Metastatic NSCLC With MET exon 14 Skipping Alterations
The FDA granted Breakthrough Therapy designation to the investigational targeted therapy tepotinib in patients with metastatic non–small cell lung cancer (NSCLC) harboring MET exon 14 skipping alterations who progressed following platinum-based therapy.
Alterations of the MET signaling pathway are found in various cancer types, including 3%–5% of NSCLC cases, and correlate with aggressive tumor behavior and poor clinical prognosis.
Tepotinib is an investigational oral MET kinase inhibitor that is designed to be highly potent and selective and to inhibit the oncogenic signaling caused by MET gene alterations, including both MET exon 14 skipping alterations and MET amplifications, or MET protein overexpression.
The Breakthrough Therapy designation is based on data from the ongoing VISION study, which showed preliminary clinical evidence that tepotinib may offer an improvement over available therapy in patients with metastatic NSCLC harboring MET exon 14 skipping alterations detected by liquid biopsy or tissue biopsy across different lines of treatment.
Results from an interim analysis of the VISION study in 73 efficacy-evaluable patients with NSCLC with MET exon 14 skipping alterations identified by liquid or tissue biopsy demonstrated an overall objective response rate of 50.0% for liquid biopsy–identified patients as assessed by Independent Review Committee (IRC) and 55.3% as assessed by investigators. The ORR for tissue biopsy–identified patients was 45.1% and 54.9%, respectively. The overall median duration of response was 12.4 months and 17.1 months among liquid biopsy–identified patients, as assessed by IRC and investigators, respectively, while among tissue biopsy–identified patients, 15.7 and 14.3 months were observed, respectively.   
Most treatment-related adverse events were grade 1 and 2. No grade 4 or 5 treatment-related adverse events were observed. Any-grade treatment-related adverse events reported by ≥ 10% of 87 patients evaluable for safety were peripheral edema (48.3%), nausea (23.0%) diarrhea (20.7%), and increased blood creatinine (12.6%). Other relevant treatment-related adverse events of any grade include increased lipase (4.6%), fatigue (3.4%) and vomiting (3.4%). Treatment-related adverse events led to permanent discontinuation in four patients (two patients due to peripheral edema, one due to interstitial lung disease, one due to diarrhea and nausea).
Results from the VISTION study were presented at the 2019 ASCO Annual Meeting (Abstract 9005).
Tepotinib is also being investigated in the INSIGHT 2 study in combination with the tyrosine kinase inhibitor osimertinib in EGFR-mutated, MET-amplified, locally advanced or metastatic NSCLC having acquired resistance to prior EGFR tyrosine kinase inhibitor.
Orphan Drug Designation for CT053 Anti-BCMA CAR-T Cells in Multiple Myeloma
The FDA granted Orphan Drug designation to fully human anti-BCMA (B-cell maturation antigen) autologous chimeric antigen receptor (CAR) T cells (ct053) for the treatment of multiple myeloma.
"FDA Orphan [Drug] designation is an important regulatory milestone in the continued development and commercialization of CT053 anti-BCMA CAR-T cells," said Zonghai Li, MD, PhD, Founder, Chief Executive Officer and Chief Scientific Officer of CARsgen. "CT053 has demonstrated outstanding potency in an exploratory phase I clinical study in China. A total of 19 of 24 patients with relapsed and refractory multiple myeloma showed complete response…importantly, no event of grade 3 or higher cytokine release syndrome was observed." The CT053 anti-BCMA CAR-T program has received investigational new drug clearance from the FDA as well.
Orphan Drug Designation for SPEAR T Cells Targeting MAGE-A4 in Soft-Tissue Sarcomas
The FDA granted Orphan Drug designation to SPEAR T cells targeting MAGE-A4 (the ADP-A2M4 program) for the treatment of soft tissue-sarcomas.
ADP-A2M4 SPEAR T cells are currently being tested in two types of sarcoma: synovial sarcoma and myxoid/round cell liposarcoma.
ADP-A2M4 (MAGE-A4) SPEAR T-cell therapy is directed to a member of the MAGE family of cancer testis antigens expressed in a number of solid tumor cell types. The MAGE-A4 antigen is among the most commonly expressed cancer testis antigens. 
SPEAR T cells will be tested in soft-tissue sarcoma in the phase II SPEARHEAD-1 trial.
The content in this post has not been reviewed by the American Society of Clinical Oncology, Inc. (ASCO®) and does not necessarily reflect the ideas and opinions of ASCO®.
---