Palliative Care Bill Unanimously Approved by U.S. House of Representatives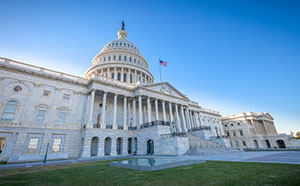 Photo credit: Getty
On October 28, the U.S. House of Representatives unanimously approved the Palliative Care and Hospice Education and Training Act (PCHETA). The bipartisan bill would increase federal research funding for palliative care—including pain and symptom management—and would establish palliative care education and training programs for doctors, nurses, and other health professionals. It would also create a national public education and awareness campaign to educate patients and providers about the availability and benefits of palliative care.
The PCHETA legislation is cosponsored by a bipartisan group of 296 House lawmakers and was voted out of the House with unanimous support. The bill's passage in the House of Representatives clears the way for Senate consideration. 
"With its broad bipartisan support and an expansive list of supporting organizations, PCHETA is exactly the type of bipartisan bill that should be moved … to ensure access to holistic palliative and hospice care for all Americans," said Edo Banach, President and Chief Executive Officer of the National Hospice and Palliative Care Organization.
The content in this post has not been reviewed by the American Society of Clinical Oncology, Inc. (ASCO®) and does not necessarily reflect the ideas and opinions of ASCO®.
---