Postdiagnosis Use of Aspirin in Patients With Biliary Tract Cancer

In a study reported in a research letter in JAMA Oncology, Jackson et al found that postdiagnosis aspirin use was associated with significantly improved overall survival across biliary tract cancer types.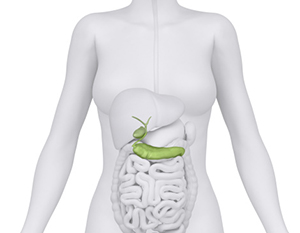 Photo credit: Getty
Study Details
The study involved 2,934 adult patients diagnosed with biliary tract cancer between 1990 and 2017 identified from the UK Clinical Practice Research Datalink electronic medical record database. Use of postdiagnosis aspirin was defined as one or more prescription at or after biliary tract cancer diagnosis or receipt of an aspirin prescription within 30 days of diagnosis.
Analysis was adjusted for age at diagnosis, sex, comorbidities, statin use at diagnosis, indicators of a healthy lifestyle, and year of diagnosis. Among the 2,934 patients, 667 (23%) had gallbladder cancer, 1,159 (53%) had cholangiocarcinoma, 224 (8%) had ampulla of Vater cancer, and 484 (16%) had overlapping biliary tract cancer lesions.
Results
Death occurred in a total of 2,415 patients (82%), with a reported median overall survival of 5.8 months. In total, 256 patients (9%) were aspirin users at baseline, and an additional 349 (12%) initiated aspirin use after diagnosis; 96% of aspirin users were prescribed a dose of 75 mg. Compared with nonusers, aspirin users were more likely to be older, current statin users, and prediagnosis aspirin users and were more likely to have heart disease and comorbidities.
Aspirin use was associated with decreased risk of death in patients with gallbladder cancer (hazard ratio [HR] = 0.63, 95% confidence interval [CI] = 0.48–0.83), cholangiocarcinoma (HR = 0.71, 95% CI = 0.60–0.85), ampulla of Vater cancer (HR = 0.44, 95% CI = 0.26–0.76), and overlapping biliary tract cancer lesions (HR = 0.68, 95% CI = 0.50–0.92). Incident aspirin users with no history of use prior to diagnosis had a greater benefit from postdiagnosis aspirin use vs those who had also used aspirin prior to diagnosis, with HRs vs nonusers of 0.57 vs 0.69 for gallbladder cancer, 0.37 vs 0.78 for cholangiocarcinoma, 0.21 vs 0.41 for ampulla of Vater cancer, and 0.34 vs 0.76 for overlapping biliary tract cancer lesions. 
The investigators concluded: "We observed a reduced risk of death for postdiagnosis aspirin users across all biliary tract cancer types…. [A]spirin may slow the metastatic spread of cancer cells through inhibition of platelet aggregation, improving biliary tract cancer survival…. [T]he survival benefit of aspirin observed in our study is on par with the current standard of care."
Sarah S. Jackson, PhD, of the Division of Cancer Epidemiology and Genetics, National Cancer Institute, is the corresponding author for the JAMA Oncology article.
Disclosure: The study was supported by the Intramural Research Program of the National Institutes of Health, Division of Cancer Epidemiology and Genetics, National Cancer Institute. For full disclosures of the study authors, visit jamanetwork.com.
The content in this post has not been reviewed by the American Society of Clinical Oncology, Inc. (ASCO®) and does not necessarily reflect the ideas and opinions of ASCO®.
---