2019 NCRI: Hepatocellular Carcinoma Incidence and Mortality Rates in England Have Tripled Over the Past 20 Years

From 1997 to 2016, incidence and deaths from hepatocellular carcinoma have tripled in England, according to research presented by Burton et al at the 2019 National Cancer Research Institute (NCRI) Cancer Conference.
Anya Burton, PhD, a cancer epidemiologist at Public Health England, said in a press release, "The incidence of hepatocellular carcinoma in England is increasing rapidly—it has tripled in the past 20 years. The presence of cirrhosis, particularly advanced cirrhosis, in many patients means treatment options are severely limited. Our findings highlight the urgent need to address prevention strategies for both liver disease generally and hepatocellular carcinoma specifically."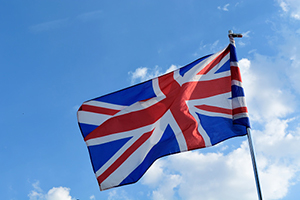 Photo credit: Getty
Dr. Burton and her colleagues are part of the Hepatocellular Carcinoma UK/National Cancer Registration and Analysis Service (HCCUK/NCRAS) partnership that was created in 2017. NCRAS (part of Public Health England) collates and maintains data on tumors, patients, and the diagnosis and treatment of cancer, which the researchers are analyzing through the partnership to undertake a wide range of research into hepatocellular carcinoma, including understanding regional variations in the disease. The current findings are for England, but the researchers are working with others in Scotland, Wales, and Northern Ireland to produce UK-wide data.
Study Findings
Researchers found that 62,125 cases of primary liver cancer were diagnosed in England between 1997 and 2016. Of these, 48% (29,906) were cases of hepatocellular carcinoma; 38%, intrahepatic cholangiocarcinoma; and 14%, unspecified or other rare subtypes.
"Over the 20 years, rates of hepatocellular carcinoma have increased dramatically, but tumor classification has [also] improved. The proportions of the different types of liver cancer have changed during this time. In 1997, there was approximately one hepatocellular carcinoma case for every one intrahepatic cholangiocarcinoma case, and 20% of tumors were unspecified. By 2016, there were 1.6 hepatocellular carcinoma cases for every 1 intrahepatic cholangiocarcinoma case, and 11% of tumor[s] were unspecified," explained Dr. Burton.
Among men, there were 2.73 cases of hepatocellular carcinoma diagnosed and 1.93 deaths per 100,000 of the population in 1997; by 2016, this had increased to 8.82 and 5.97 per 100,000, respectively. Among women, there were 0.82 cases diagnosed and 0.51 deaths per 100,000 of the population in 1997; by 2016, this had increased to 2.2 and 1.4 per 100,000, respectively. Overall, 25% of hepatocellular carcinoma cases were from the most deprived fifth of the population; of these, at least 58% of the cases were identified as having cirrhosis and, of these, 42% had decompensated cirrhosis.
Dr Burton said: "…For [patients with] hepatocellular carcinoma, the average age at diagnosis was 68.4 years and 77.2% of cases [occurred in] males…Further work planned within the partnership will seek to explore the distribution of risk factors in the hepatocellular carcinoma population."
The researchers found that the majority of patients with hepatocellular carcinoma did not receive specific anticancer treatment. The most common routes to diagnosis were emergency presentation (35%) and general practitioner referral (30%), and less than half of patients were alive 1 year after diagnosis.
The authors concluded, "Hepatocellular carcinoma incidence and mortality have tripled [in England] over the last 20 years; the most deprived individuals are most at risk. Hepatocellular carcinoma is often associated with cirrhosis and more than one in five individuals diagnosed with hepatocellular carcinoma has advanced cirrhosis such that treatment options for hepatocellular carcinoma are severely limited. These trends highlight the urgent need to address prevention strategies for both liver disease and hepatocellular carcinoma specifically at regional and population level."
Disclosure: For full disclosures of the study authors, visit abstracts.ncri.org.uk.
The content in this post has not been reviewed by the American Society of Clinical Oncology, Inc. (ASCO®) and does not necessarily reflect the ideas and opinions of ASCO®.
---