Cancer Care at Tata Memorial Centre During the COVID-19 Pandemic

In correspondence published in The New England Journal of Medicine, two practitioners from Tata Memorial Centre, India's largest cancer center, describe measures taken to continue providing cancer care during the COVID-19 pandemic in India.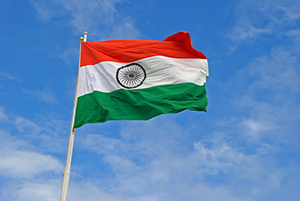 Photo credit: Getty
As related by the authors, scaling back of operations at Tata Memorial Centre, which sees 70,000 new patients with cancer each year, was necessary due to physical distancing requirements in clinics, inability of patients and health-care workers to reach the hospital due to the country's lockdown, and implementation of staff-sparing strategies.
In the context of the need to deescalate services, the decision was made to continue providing cancer care using a multipronged approach that included prioritization criteria to guide cancer treatment decisions. Under these criteria, patients with potentially curable disease likely to derive substantial benefit from treatment are given high priority, with care being deferred for patients being treated with palliative intent, particularly those expected to derive marginal benefit from treatment.
Other components of the multipronged strategy include the following:
Administration
Creation of a core COVID-19 action group
Daily debriefings and formulation of action plans
Cancer Care
Avoidance of complex surgeries likely to require multiple blood transfusions and prolonged intensive care unit stays
Use of hypofractionated regimens whenever possible (eg, for breast, prostate, and lung cancers); provision of palliative radiotherapy in a single fraction or weekly regimens
Reduced use of myelosuppressive systemic therapy; conversion to oral agents when feasible; deferral when magnitude of benefit is marginal
Patient-Directed
Establishment of "screening camps" outside the hospital to reduce patient visits
Stringent restriction of relatives and friends in outpatient clinics and inpatient wards
Use of teleconsults as a substitute for routine follow-up visits
Hospital Preparedness
Establishment of standard operating procedures for cases of suspected or confirmed COVID-19 infection; use of simulation drills
Establishment of a fever clinic and creation of isolation wards
Employee-Directed
Provision of paid leave for high-risk staff members (elderly staff, staff with multiple comorbidities or who are taking immunosuppressive agents, and pregnant staff)
Rotation of staff to ensure a fallback option in case of mass quarantine
Provision of hospital buses to transport staff unable to reach work because of the transportation lockdown
The authors stated, "We have already learned a great deal from this pandemic. Being forced to quickly respond led to a radical overhauling of entrenched hospital systems and processes, which ultimately made our operations more efficient. The rapidly evolving nature of the pandemic meant that we needed the full and unconditional support of our large body of employees. We gained this support by establishing open electronic communication channels and a process for shared decision-making, despite circumstances that preclude face-to-face meetings. We were quick to share best practices and guidelines for cancer treatment during the pandemic with other hospitals in India by creating a series of webinars available through the National Cancer Grid, a network of cancer centers that includes our hospital."
Disclosure: For full disclosures of the study authors, visit nejm.org.
The content in this post has not been reviewed by the American Society of Clinical Oncology, Inc. (ASCO®) and does not necessarily reflect the ideas and opinions of ASCO®.
---