International Uptake of Molecular Testing Across Tumor Types: Analysis of Eight Countries

In a study reported in JCO Oncology Practice, Chambers et al found that use of molecular testing across tumor types often varied widely in several countries, sometimes reflecting regional differences in the incidence of cancer types.
Study Details
The study involved the use of aggregated results of a questionnaire distributed to clinicians in the United Kingdom, France, Italy, Germany, Spain, South Korea, Japan, and China. Data from a total of 61,491 patients were included in the analysis.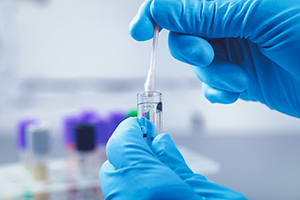 Photo credit: Getty
Key Findings
Across countries and cancer types, the uptake of molecular testing ranged from 2% to 98%, with the greatest differences seen in gastric cancers (range = 23%–70%) and China having the lowest overall uptake of testing. Significant variations were observed both among European countries and among Asian countries.
In addition to gastric cancer, statistically significant differences in uptake of molecular testing were observed among countries for non–small cell lung cancer (eg, 51% to 89% for EGFR testing) and colorectal cancer (eg, 49% to 72% for KRAS testing).
Testing for HER2 in breast cancer was uniformly high in all countries, with more than 90% of patients having HER2 testing across all disease stages. However, whereas more than 85% of patients in most countries had access to trastuzumab or biosimilar treatment, only 38% of patients in China received targeted treatment based on testing.
The use of HER2 testing in gastric cancers was lower in some European countries compared with Japan and South Korea, a finding that can be attributed to difference in incidence in these countries. China had the highest rate of use of trastuzumab in HER2-positive gastric cancer (81%), with rates in the United Kingdom (8%) and Germany (15%) being among the lowest.
The rate of BRAF testing in melanoma was highest in European countries, reflecting a higher incidence of melanoma in these regions vs Asian countries.
The uptake of EGFR testing in lung cancer was greater in some Asian countries relative to the United Kingdom (reflecting a higher incidence of disease), with odds ratios vs the UK of 3.1 (95% confidence interval [CI] = 2.6–3.8) in Japan and 2.7 (95% CI = 2.0–3.4) in South Korea.
Germany had the highest rate of programmed cell death ligand 1 (PD-L1) testing (68%) among European countries; PD-L1 testing was infrequently performed in China (< 5%), which may reflect limitations in access to newer immunotherapies.
The investigators concluded, "We have highlighted inequity in access to molecular testing and subsequent treatments across countries, which warrants improvements."
Pinkie Chambers, MPharm, of University College London Hospitals NHS Foundation Trust/UCLH-UCL Centre for Medicines Optimisation Research and Education, is the corresponding author for the JCO Oncology Practice article.
Disclosure: The study was funded by the Research Grant Council, Hong Kong, and others. For full disclosures of the study authors, visit ascopubs.org.
The content in this post has not been reviewed by the American Society of Clinical Oncology, Inc. (ASCO®) and does not necessarily reflect the ideas and opinions of ASCO®.
---