Evaluation of Different Methods of Biopsy for the Diagnosis of Prostate Cancer

In a study reported in The New England Journal of Medicine, Ahdoot et al found that combined use of magnetic resonance imaging (MRI)-targeted biopsy and 12-core systematic prostate biopsy led to enhanced detection of prostate cancers vs either approach alone in men with MRI-visible prostate lesions.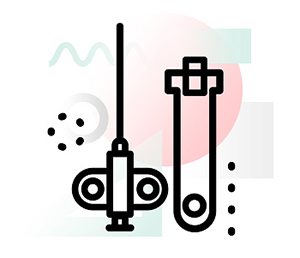 Photo credit: Getty
Study Details
The study involved 2,103 men at the National Cancer Institute who underwent biopsy by both methods. The primary outcome was cancer detection according to grade group: grade group 1 (Gleason score of 3+3 = 6) was defined as clinically insignificant disease; grade group 2 or higher (Gleason score of 3+4 = 7) was defined as cancer with favorable intermediate risk or worse; and grade group 3 or higher (Gleason score of 4+3 = 7) was defined as cancer with unfavorable intermediate risk or worse.
Key Findings
Among the 2,103 men, cancer was diagnosed in 1,312 (62.4%) by a combination of the two methods; 404 (19.2%) underwent radical prostatectomy. Cancer was diagnosed by systematic biopsy alone in 1,104 patients (52.5%) and by MRI-targeted biopsy alone in 1,084 (51.5%).
With MRI-targeted biopsy, cancer detection rates were significantly lower vs systematic biopsy for grade group 1 cancers and significantly higher for grade groups 3 through 5 cancers (P < .01 for all comparisons).
Combined biopsy led to cancer diagnosis in 208 more men (9.9%) than with either method alone, and to upgrading to a higher grade group in 458 men (21.8%). If only MRI-targeted biopsies had been performed, 8.8% of clinically significant cancers would have been misclassified.
Among the 404 men who underwent radical prostatectomy, combined biopsy was associated with a lower rate of upgrade to grade group 3 or higher on histopathologic analysis of surgical specimens (3.5%) compared with MRI-targeted biopsy (8.7%) and systematic biopsy (16.8%).
The investigators concluded, "Among patients with MRI-visible lesions, combined biopsy led to more detection of all prostate cancers. However, MRI-targeted biopsy alone underestimated the histologic grade of some tumors. After radical prostatectomy, upgrades to grade group 3 or higher on histopathological analysis were substantially lower after combined biopsy."
Disclosure: The study was funded by the National Institutes of Health and others. For full disclosures of the study authors, visit nejm.org.
The content in this post has not been reviewed by the American Society of Clinical Oncology, Inc. (ASCO®) and does not necessarily reflect the ideas and opinions of ASCO®.
---