Effect of the COVID-19 Pandemic on Delivery of Oncology Services in India

In a study reported in The Lancet Oncology, Ranganathan et al quantified the enormous impact of the COVID-19 pandemic on delivery of cancer services in India.
Study Details
The study involved data from 41 cancer centers across the nation. The delivery of oncology services between March 1 and May 31, 2020, was compared with the delivery of services during the same period in 2019.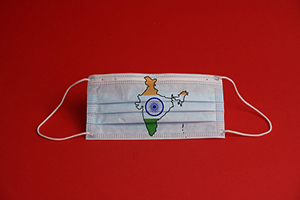 Photo credit: Getty
Key Findings
The number of new patients registered for cancer care decreased by 54%, from 112,270 to 51,760. The number of patients who attended follow-up visits decreased by 46%, from 634,745 to 340,984.
Cancer-related hospital admissions decreased by 36%, from 88,801 to 56,885. The number of major surgeries decreased by 49%, from 17,120 to 8,677, and the number of minor surgeries decreased by 52%, from 18,004 to 8,630. The number of patients receiving radiotherapy decreased by 23%, from 51,142 to 39,365.
The number of pathologic diagnostic tests decreased by 38%, from 398,373 to 246,616, and the number of radiologic diagnostic tests decreased by 43%, from 93,449 to 53,560. Palliative care referrals decreased by 29%, from 19,474 to 13,890.
Reduction in these services was greatest between April 1 and May 31, 2020. The percentage reduction in patients accessing services was higher in tier 1 cities (largest cities) vs tier 2 and 3 cities, with 50% to 75% reductions in almost all services being observed in tier 1 cities during this period.
Among 32 centers providing data on screening, research, and educational activities, 22 (69%) had stopped or substantially reduced cancer screening activities, 22 (69%) had substantial reduction in research activities, and 18 (56%) had substantial reduction in educational services during March to May 2020 compared with 2019.
The investigators estimated that these reductions in accessing cancer services will result in 83,600 to 111,500 missed diagnoses, 83,600 to 111,500 patients requiring oncology services for more advanced disease in the next 2 years, and 98,650 to 131,500 excess cancer-related deaths over the next 5 years.
The investigators concluded, "The COVID-19 pandemic has had considerable impact on the delivery of oncology services in India. The long-term impact of cessation of cancer screening and delayed hospital visits on cancer stage migration and outcomes are likely to be substantial."
C.S. Pramesh, MS, of Tata Memorial Centre, Homi Bhabha National Institute, Mumbai, is the corresponding author for The Lancet Oncology article.
Disclosure: The investigators reported that there was no external funding for the study. For full disclosures of the study authors, visit thelancet.com.
The content in this post has not been reviewed by the American Society of Clinical Oncology, Inc. (ASCO®) and does not necessarily reflect the ideas and opinions of ASCO®.
---