New Study Examines Patterns of Opioid Use Among Patients With Metastatic Breast Cancer

Some patients with metastatic breast cancer are taking smaller doses of opioid prescriptions over decreased amounts of time, according to results published by Shen et al in Scientific Reports. Researchers said that the results indicate that clinicians may be more aware of the negative impacts of prolonged opioid use and are seeking alternative pain management options.
Study Methods
Chan Shen, PhD, Chief of the Department of Surgery's Division of Outcomes, Research and Quality at Penn State Cancer Institute, led a team that studied insurance claims data from more than 24,000 patients with metastatic breast cancer between the years 2006 and 2015. They determined the number of patients who filled a prescription for an opioid and calculated the days' supply and daily morphine milligram equivalents from 1 year before diagnosis until 1 year after diagnosis.
"Opioid use among [patients with] metastatic breast cancer has not been well studied," said Dr. Shen. "Clinicians must carefully balance pain management with the risks of opioid side effects or misuse. Our study aimed to identify trends in opioid use to see whether this balance is being maintained."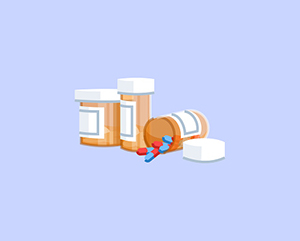 Photo credit: Getty
Results
The researchers found that 46.8% of patients had an opioid prescription within 1 year before their metastatic breast cancer diagnosis, and that 81.4% of patients had an opioid prescription within 1 year after their diagnosis. While the proportion of patients with opioid prescriptions after diagnosis was relatively stable from 2006 to 2015, the median daily morphine milligram equivalents and median days' supply decreased over time. Most of that decline occurred in the subgroup of patients who had prior prescription opioid use.
Most patients received an opioid prescription in the first month after diagnosis (57.3%), which then fell to approximately 20% from 3 to 12 months after diagnosis.
"Prior use of opioids is predictive of higher dosage and prolonged use of opioids, so clinicians should be cognizant of prior opioid use when developing optimal pain management plans," said Kristina Newport, MD, a coauthor of the study and Chief of Palliative Medicine at Penn State Health Milton S. Hershey Medical Center. In the study, authors noted that the median days' supply increased substantially during the year after diagnosis for patients who received opioids, from 7 to 19).
"This study helps us to understand the current management of pain for people with metastatic breast cancer so we can target our efforts to help women live as well as possible with their disease," added Dr. Newport.
The study authors concluded, "This large observational study showed most women with breast cancer require opioid analgesia within the first month after diagnosis of metastatic breast cancer and a large proportion of them received an opioid prescription before metastatic diagnosis. There was a decreasing trend in the daily morphine milligram equivalents and days' supply of opioid prescriptions over the study period. Many patients filled opioid prescriptions only in the first 2 months immediately after metastatic diagnosis. However, the subgroup of patients who had more persistent opioid use (> 90 days) had increasing opioid prescriptions, potentially indicating ongoing cancer-related pain."
Disclosure: This research was partially supported by the National Institutes of Health. For full disclosures of the study authors, visit nature.com.
The content in this post has not been reviewed by the American Society of Clinical Oncology, Inc. (ASCO®) and does not necessarily reflect the ideas and opinions of ASCO®.
---