Does Anticancer Therapy Impact Unplanned Hospital Care in Patients With NSCLC?

In a single-institution study reported in JCO Oncology Practice, Shah and Neal found that only a small proportion of unplanned hospital encounters were related to anticancer therapy among patients with non–small cell lung cancer (NSCLC), with almost one-quarter of such encounters being considered preventable.
As stated by the investigators, "In lung cancer, unplanned hospital care is a significant driver of costs. While toxicities of cancer therapies are well-known, there are little data on their relative contribution to unplanned care."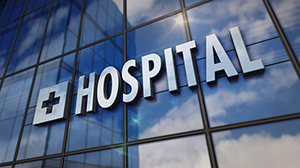 Photo credit: Getty
Study Details
The study included data on 97 patients with established NSCLC undergoing treatment with tyrosine kinase inhibitor (TKI) therapy (n = 47), immunotherapy (n = 24), or chemotherapy (n = 26) at Stanford University Medical Center. They visited the emergency department on 173 occasions in 2018. Emergency department encounters were considered preventable if the patients' chief complaints began 2 days or more before presentation, if diagnostics/therapeutics could have been provided in outpatient settings (eg, in clinic or urgent care), or if patients were discharged directly from the emergency department. Among preventable encounters, those that occurred during business hours were considered unnecessary, since they could have been conducted by the institution's cancer center sick call system for same-day urgent visits.
Key Findings
Among 173 emergency department encounters, cancer itself accounted for 93 (54%) and therapy-related encounters accounted for 15 (9%).
Significant differences in proportions of therapy-related encounters were observed between the TKI group (2%) vs the immunotherapy group (12%) and between the immunotherapy group and the chemotherapy group (21%; overall P < .001).
Overall, 30% of encounters in the TKI therapy group, 26% in the immunotherapy group, and 32% in the chemotherapy group were considered unrelated to cancer or therapy.
Among all encounters, 52% occurred during business hours, 53% were for complaints that began 2 days or more before presentation, 48% led to diagnostics/therapeutics that could have been administered in an outpatient setting, and 55% did not lead to hospital admission.
Overall, 24% of encounters were categorized as potentially preventable, and 10% were categorized as unnecessary.
The investigators concluded, "TKI therapy, immunotherapy, and, to a lesser extent, chemotherapy are relatively small drivers of unplanned acute hospital care for patients with NSCLC. A significant share of unplanned hospital encounters may be prevented through proactive evidence-based initiatives."
Joel W. Neal, MD, PhD, of the Division of Oncology, Stanford University, is the corresponding author for the JCO Oncology Practice article.
Disclosure: For full disclosures of the study authors, visit ascopubs.org.
The content in this post has not been reviewed by the American Society of Clinical Oncology, Inc. (ASCO®) and does not necessarily reflect the ideas and opinions of ASCO®.
---