2020 GI Cancers Symposium: Does Receipt of Palliative Care Increase Survival in Patients With Metastatic Esophageal Cancer Declining Chemotherapy?

Patients with metastatic esophageal cancer who declined chemotherapy but received palliative care had a numerically higher, but not statistically significant, difference in overall survival. These findings will be presented by Manguso et al at the 2020 Gastrointestinal Cancers Symposium (Abstract 315).
Palliative care has been associated with improved overall survival in other disease sites.
Analysis
Researchers used the National Cancer Database to identify 140,234 patients diagnosed with esophageal cancer between 2004 and 2015. They included patients with metastatic cancer; who had declined treatment with chemotherapy; and who had known palliative care status, which could include knowledge of treatment with surgery, radiotherapy, pain management, or any combination of the three. The median age of included patients was 70 years, 66.3% had a Charlson Comorbidity Index (CCI) score of 0, and 37.1% were treated at an academic center.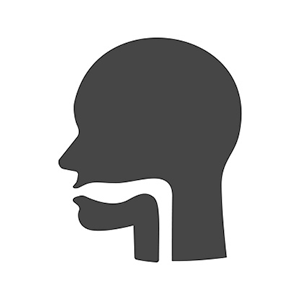 Photo credit: Getty
Findings
Most patients—about 73%—did not receive palliative care. The median overall survival was 2.53 months, and there was no statistically significant difference in overall survival between those who had received palliative care vs those who did not (2.83 vs 2.37 months, P = .288). On univariable analysis, being treated at an academic center and a CCI score ≥ 2 were predictive of overall survival; on multivariable analysis, male sex, living in the Southern United States, a CCI of 1, higher-grade disease, and higher T stage were associated with poorer overall survival.
The study authors concluded, "Palliative care conferred a numerically higher, but not statistically significant, difference in overall survival among patients with metastatic esophageal cancer declining chemotherapy. Quality of life metrics, inpatient status, and subgroup analyses are important for examining the role of palliative care in metastatic esophageal cancer, and future studies are warranted."
Disclosure: For full disclosures of the study authors, visit coi.asco.org.
The content in this post has not been reviewed by the American Society of Clinical Oncology, Inc. (ASCO®) and does not necessarily reflect the ideas and opinions of ASCO®.
---