PRH/HHEX Transcription Factor as a Treatment Target in Patients With Cholangiocarcinoma

Treatment of patients with cholangiocarcinoma could be improved by tailoring medication to the levels of a key protein in people with the disease, according to new research published by Kitchen et al in Cancer Research. Researchers have discovered that the proline-rich homeodomain protein/hematopoietically expressed homeobox (PRH/HHEX) transcription factor is a key driver in the disease, with increased levels affecting the response of patients to CDK4/6 inhibitors.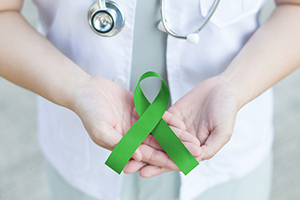 Photo credit: Getty
Senior study author Padma Sheela Jayaraman, PhD, of the Institute of Cancer and Genomic Sciences at the University of Birmingham, UK, commented, "Clinical efficacy of chemotherapeutic strategies is likely to depend on PRH expression level. Tailoring patient medication according to the individual level of PRH expression could improve clinical usefulness of several compounds, recently suggested as potential novel treatments for bile duct cancer."
Results
Aberrant Notch and Wnt signaling are known drivers of cholangiocarcinoma, but the underlying factors controlling these pathways were not previously known. Formation of cholangiocarcinoma may be driven by alterations in the levels of the PRH protein, which controls genes and signaling pathways.
The researchers found that hyperactivation of Notch and Wnt signaling is connected to dysregulation of PRH. Moreover, they suggested new therapeutic options based on the dependence of specific Wnt, Notch, and CDK4/6 inhibitors on PRH activity.
Expression of PRH is elevated in cases of cholangiocarcinoma, and reduction in PRH levels reduced cholangiocarcinoma tumor growth in a xenograft model. Researchers also showed that high PRH expression in primary human biliary epithelial cells isolated from human liver tended to increase cancer cell properties such as invasion and anchorage-independent growth.
The study authors concluded, "The PRH/HHEX transcription factor is an oncogenic driver in cholangiocarcinoma that confers sensitivity to CDK4/6 inhibitors."
Disclosure: For full disclosures of the study authors, visit cancerres.aacrjournals.org.
The content in this post has not been reviewed by the American Society of Clinical Oncology, Inc. (ASCO®) and does not necessarily reflect the ideas and opinions of ASCO®.
---