Changes in Care and Well-Being Among Patients With Cancer During Initial Stage of the COVID-19 Pandemic
Results of a Dutch Patient Survey

In a Dutch study reported in JAMA Oncology, van de Poll-Franse et al found that a substantial proportion of patients with cancer had changes in care within 4 to 6 weeks after the first announcement of a COVID-19–related lockdown. Patients with cancer surveyed reported levels of quality of life, anxiety, and depression similar to levels in the general population.
Study Details
The study was a cross-sectional analysis of reports from 4,094 patients with cancer (48.6% response rate) in the Dutch Patient Reported Outcomes Following Initial Treatment and Long-term Evaluation of Survivorship (PROFILES) registry and an age- and sex-matched norm population (n = 979) who completed an online questionnaire between April and May 2020.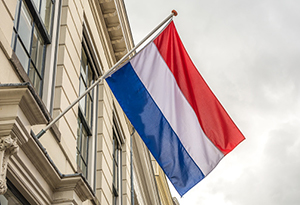 Photo credit: Getty
Key Findings
Among the 4,094 patients with cancer, a total of 3,611 received treatment (n = 886, 21.7%) or follow-up care (n = 2,725, 55.6%). Among the 3,611 patients, treatment or follow-up appointments were canceled for 390 patients (10.8%); 160 (18.1%) of 886 in treatment and 234 (8.6%) of 2,725 in follow-up had appointments replaced by a telephone or video consultation.
Among the 394 patients who had a telehealth consultation, 8.9%, 33.0%, and 58.1% considered their appointment not at all suitable, just a little suitable, or suitable for a telephone or video consultation, respectively. Nearly three-quarters of patients preferred a face-to-face meeting, but 38.3% were willing to have a future telephone or video consultation.
Systemic therapy, active surveillance, and surgery were associated with cancellation of treatment or follow-up appointments. Younger age, female sex, comorbidities, metastatic disease, worry about acquiring COVID-19, and receipt of supportive care were associated with replacement of in-person consultation with a telephone or video consultation.
Overall, 20.9% and 14.4% of patients and 22.3% and 14.7% of norm participants reported that the COVID-19 crisis made them less quickly contact their general practitioner and medical specialist/nurse, respectively, when they had physical complaints, questions, or concerns.
A higher proportion of patients with cancer vs norm participants were "quite a bit/very much" worried about acquiring SARS-CoV-2 (22.4% vs 17.9%, P = .01).
For patients with cancer vs norm participants, global quality of life (mean score on EORTC QLQ-C30 = 76.2 vs 74.8, P = .07) and incidence of anxiety (11.8% vs 11.2%, P = .01) and depression (9.9% vs 12.2%, P = .39) were similar. Norm participants more frequently reported loneliness (11.7% vs 7.0%, P = .009).
The investigators concluded, "Among patients with cancer in the Netherlands [surveyed], one in three reported changes in cancer care in the first weeks of the COVID-19 crisis. Long-term outcomes need to be monitored. The crisis may affect the mental well-being of the general population relatively more than that of patients with cancer."
Lonneke V. van de Poll-Franse, PhD, of the Netherlands Comprehensive Cancer Organisation (IKNL), Utrecht, is the corresponding author for the JAMA Oncology article.
Disclosure: The study was supported by the Dutch Research Council. For full disclosures of the study authors, visit jamanetwork.com.
The content in this post has not been reviewed by the American Society of Clinical Oncology, Inc. (ASCO®) and does not necessarily reflect the ideas and opinions of ASCO®.
---