With the Goal of Curing Cancer, Ezra M. Greenspan, MD, Helped Usher in the Modern Era of Chemotherapy

Celebrating 10 Years of The ASCO Post: A Retrospective
The ASCO Post launched 10 years ago at the 2010 ASCO Annual Meeting. In celebration of the milestone, we've been publishing a retrospective series of article selections, looking back at some of the highlights published over the past decade. This article, "With the Goal of Curing Cancer, Ezra M. Greenspan, MD, Helped Usher in the Modern Era of Chemotherapy," was originally published in The ASCO Post on January 15, 2014.
We would love to hear what The ASCO Post means to you and how we may continue to serve the needs and interests of our readers. Contact editor@ASCOPost.com.
Born in Brooklyn on April 4, 1919, Ezra M. Greenspan, MD, did not stray far from his birthplace, spending most of his 5-decade medical career in New York. After graduating from New York University School of Medicine in 1942, he was accepted into the house training program at Mount Sinai Hospital and began his lifelong interest in investigating new therapies for cancer.
A year after finishing his residency at Mount Sinai, Dr. Greenspan became Head of the Tumor Service at Walter Reed Army Hospital, where he discovered that soldiers with lymphomas and germ cell tumors could benefit from treatment with a combination of nitrogen mustard and radiation therapy. After completing his military service in 1948, Dr. Greenspan was named to head the fledgling chemotherapy unit at the National Cancer Institute (NCI).
It was there that Dr. Greenspan and his colleagues used mouse models to demonstrate the effectiveness of combination chemotherapy for cancer. He also discovered that the lack of certain enzymes in the mice increased their susceptibility to drug toxicity and found that giving them folic acid before chemotherapy reduced their toxicity levels. Several of his other early laboratory efforts at the NCI led to the development of pharmacogenetics—the use of genetic information to identify the right drug for each patient—and cancer tumor markers.

Ezra M. Greenspan, MD
Early Research on Combination Therapies
After leaving the NCI in 1952, Dr. Greenspan returned to Mount Sinai Hospital and continued his research in serum biomarkers to guide chemotherapy. He also investigated the effectiveness of combining chemotherapies to treat solid tumors and developed the combination of thiotepa and methotrexate in the treatment of breast and ovarian cancers.
However, not all of Dr. Greenspan's colleagues applauded his efforts, fearing that the toxic mix of chemicals would not be good for patients. Undeterred, Dr. Greenspan persisted in his research, publishing his studies of thiotepa and methotrexate to treat advanced ovarian and breast cancers in the Journal of the Mount Sinai Hospital in the early 1960s.
Chemotherapy Foundation
In 1968, when medical oncology was still a developing specialty, Dr. Greenspan launched the Chemotherapy Foundation to fund innovative cancer research and served as its Chairman and Medical Director for more than 3 decades. Four years later, Dr. Greenspan founded the Chemotherapy Foundation Symposium, the educational arm of the Chemotherapy Foundation, to provide a forum for clinical investigators to present studies of new chemotherapy agents. That first symposium attracted 100 oncologists who were introduced to the emerging field of cancer immunotherapy. Today, the conference attracts nearly 2,000 oncologists and other oncology professionals from around the world and the mission is the same: to advance cancer care to improve patient outcomes.
After retiring as Clinical Professor of Medicine at Mount Sinai School of Medicine in 2001, Dr. Greenspan continued his work at the Chemotherapy Foundation until his death on September 3, 2004, at the age of 85. Although he suffered from crippling osteoporosis, Dr. Greenspan attended the 2003 Chemotherapy Foundation Symposium and was honored for his lifelong achievements.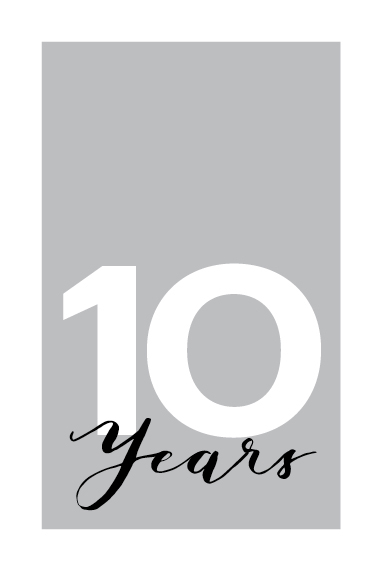 The following year, just 2 months after his death, Dr. ­Greenspan's friends and colleagues, including Larry Norton, MD, Deputy Physician-in-Chief for Breast Cancer Programs and Medical Director of the Evelyn H. Lauder Breast Center at Memorial Sloan Kettering Cancer Center, New York, paid tribute to Dr. Greenspan's career in a video, Talking About Ezra, shown at the 2004 Symposium.
Dr. Norton stated: "[Dr. Greenspan] was there at the real beginning of the translation of laboratory models of cancer into clinical practice. He was one of the authors in the early days of really important papers to show what kinds of drugs would shrink tumors and how they should be given…. Scheduling was very important to him; dosing was very important to him. And the idea of combining drugs properly in combinations so you don't reduce the dosages of the various components was very important to him. And this just didn't come as a vision. This came because he had the laboratory expertise in the early days to motivate him…to prove to himself that these things would work. And he translated those ideas to the clinic."
Lasting Legacy
To acknowledge Dr. Greenspan's achievements, in 1982, the Mount Sinai Alumni presented Dr. Greenspan with its most coveted award, the Jacobi Medallion, for extraordinary service to the alumni. In 1997, Mount Sinai established the Ezra M. Greenspan Chair in Clinical Cancer Therapeutics in his honor.
Dr. Greenspan was an early supporter of ASCO after its founding in 1964 and a member of the American Association for Cancer Research and the New York Cancer Society. 
Photo of Dr. Greenspan courtesy of the Chemotherapy Foundation Symposium.
---