Patient-Reported Outcomes in Hematology and Oncology Product Development
A Conversation With Virginia Kwitkowski, MS, RN, ACNP-BC, and Elektra Papadopoulos, MD, MPH

Virginia Kwitkowski, MS, RN, ACNP-BC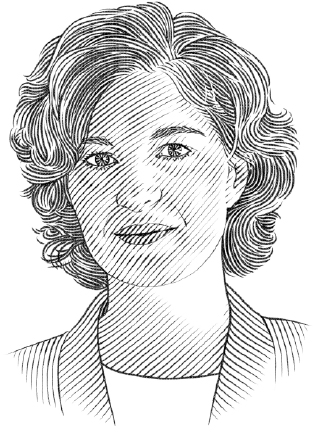 Elektra Papadopoulos, MD, MPH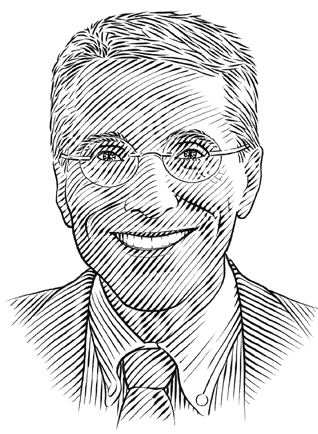 Guest Editor: Richard Pazdur, MD
We need more drug companies to prioritize the use of patient-reported outcomes as primary or key secondary endpoints in their trials. This requires early planning and communication between drug companies and the FDA during drug development to ensure agreement on the goal of the measurement.

—Elektra Papadopoulos, MD, MPH
INSIDE THE BLACK BOX is an occasional column providing insight into the U.S. Food and Drug Administration (FDA) and its policies and procedures. In this installment, Virginia Kwitkowski, MS, RN, ACNP-BC, and Elektra Papadopoulos, MD, MPH, discuss FDA's current approach to the review of study endpoints reported by patients (patient-reported outcomes) to support hematology and oncology drug approvals. Ms. Kwitkowski is a Clinical Team Leader in the Division of Hematology Products, and Dr. Papadopoulos is Acting Associate Director of the Study Endpoints Team in the Office of New Drugs' Study Endpoints and Labeling Development Staff.
In December 2009, the FDA published a Guidance for Industry titled "Patient-Reported Outcome Measures: Use in Medical Product Development to Support Labeling Claims." Here, Ms. Kwitkowski and Dr. Papadopoulos respond to questions about the use of patient-reported outcomes in drug development for hematology and oncology products.
Strict Definition
What is a patient-reported outcome?
Dr. Papadopoulos: A patient-reported outcome (PRO) is a measurement based on a report that comes directly from the patient about the status of his or her health condition without amendment or interpretation of the patient's report by a clinician or anyone else. A patient-reported outcome can be measured by self-report or by interview, provided that the interviewer records only the patient's response without interpretation. One example of a PRO endpoint is self-reporting of pain intensity.
Important Perspective
Why is it important to capture the patient's perspective in trials of investigational hematology and oncology products?
Ms. Kwitkowski: New cancer treatments are approved by the FDA based upon the demonstration of "clinical benefit." Clinical benefit can be demonstrated by prolonging overall survival or by improving how the patient feels or functions. Obtaining data on how long patients survive can take a long time. In some diseases, waiting for overall survival data to mature can delay getting safe and effective drugs to patients. An improvement in cancer-related symptoms can also provide evidence of clinical benefit. No one other than the patient knows how he or she truly feels.
Patients have also told us that when choosing a treatment for their cancer in conjunction with their health-care provider, they would like to know whether they can still work or take care of their families while receiving the treatment. Measuring how patients feel and function during treatment may help future patients understand how the treatment may impact them.
Product Labeling
Why do so few hematology and oncology product labels contain the patient's perspective?
Ms. Kwitkowski: There are many different reasons why the patient's perspective is absent from many cancer treatment product labels. In order to use a patient-reported outcome in a clinical trial to measure treatment efficacy, the disease being treated must cause symptoms that are measurable by an instrument that has been shown to accurately measure the symptom. Some cancers do not cause clear symptoms until they progress to later stages.
Some examples of cancers that can be asymptomatic in early stages include breast cancer, ovarian cancer, renal cell cancer, colon cancer, and melanoma. Patient-reported outcomes measuring cancer symptoms would not be appropriate efficacy endpoints for trials in early stages of these cancers. Also, some cancers may have a variety of potential symptoms, which makes assessing them more difficult. It is easier if there is a cardinal symptom such as pain in patients with metastatic prostate cancer or difficulty swallowing in patients with an obstructing esophageal cancer.
Another reason for the omission of this information is that the FDA can only label information that is supported by substantial evidence. Moreover, there are few instruments that have been found to accurately measure the symptoms of interest. If the instrument used to measure the patient's symptoms is not known to do this accurately, the data may not be appropriate for a labeling claim.
Finally, the PRO endpoint is often at the bottom of a long list of other secondary endpoints in the protocol, without statistical control of the type I error rate (the risk of the results occurring at random, or the risk of a false-positive result).
What can be done outside the FDA to increase the number of product labels that contain the patient's perspective?
Dr. Papadopoulos: We need more drug companies to prioritize the use of patient-reported outcomes as primary or key secondary endpoints in their trials. This requires early planning and communication between drug companies and the FDA during drug development to ensure agreement on the goal of the measurement (ie, what the tool is intended to measure), such as symptoms of a disease or condition, and the patient population in which the measure will be used. Once there is clarity on these issues, an appropriate PRO instrument can be selected or a new one developed.
FDA Guidance
What is the FDA doing to facilitate the use of patient-reported outcomes in cancer and hematology clinical trials?
Dr. Papadopoulos: As stated previously, the FDA issued a written guidance titled "Patient-Reported Outcome Measures: Use in Medical Product Development to Support Labeling Claims." The guidance describes how we review and evaluate existing, modified, or newly created PRO instruments intended to support claims in approved product labeling.
There are two pathways for obtaining FDA input on a PRO instrument (or other types of clinical outcome assessment tools). One pathway is for an individual drug company to seek advice related to the use of a measure within their own drug development program. Another option is through a relatively new pathway called the "clinical outcome assessment drug development tool qualification process" for groups who want to qualify a clinical outcome assessment for use in clinical trials that could support a labeling claim.
Qualification means that the FDA has reviewed the PRO (or other clinical outcome assessment) and agrees that it is an accurate and reliable measurement of an outcome in the right patient population. Once an instrument is qualified, it is made publicly available, and drug companies may feel more secure about using it in a clinical trial to support a labeling claim as long as it is used in a manner consistent with its qualification.
Formal qualification is a voluntary process. A clinical outcome assessment does not need to be qualified to be acceptable for use in a clinical trial.
Ms. Kwitkowski: FDA's Patient-Focused Drug Development initiative is a commitment under the fifth authorization of the Prescription Drug User Fee Act (PDUFA V) that aims to more systematically gather patients' perspectives on their condition and available therapies to treat their condition. As part of this commitment, FDA is holding at least 20 public meetings over the course of PDUFA V, each focused on a specific disease area. Voice of the Patient reports will summarize the input provided by patients and patient representatives at each of these public meetings.
Meetings have already been held on lung cancer and sickle cell disease. There are plans for future meetings on breast cancer and heritable bleeding disorders.
The National Cancer Institute is also developing a Patient-Reported Outcomes version of the Common Terminology Criteria for Adverse Events (PRO-CTCAE). This electronic-based system will provide for patient self-reporting of symptomatic adverse events listed in the CTCAE in an effort to improve the accuracy and precision of grading of this class of adverse events. Some FDA staff have worked collaboratively with the group developing the PRO-CTCAE.
The FDA will continue to strongly encourage pharmaceutical companies to include PRO endpoints in their clinical trial designs when possible so that information on the patient's perspective can be included in prescription drug labeling. The patient's perspective can be captured through the inclusion of disease symptom endpoints and/or patient reports of adverse drug reactions. ■
Disclosure: Ms. Kwitkowski and Dr. Papadopoulos reported no potential conflicts of interest.
Inside the Black Box is Guest Edited by Richard Pazdur, MD, Director of the FDA's Office of
Hematology and Oncology Products.
---