Award for Early Career Scientists in New York: Applications Open October 2, 2017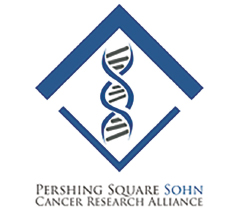 The Pershing Square Sohn Cancer Research Alliance (PSSCRA) will open for applications for its 2018 Pershing Square Sohn Prize for Young Investigators on October 2, 2017. At least six New York City area–based scientists will each be awarded $200,000/year—for up to 3 years—to enable them to pursue groundbreaking research at a stage when traditional funding is lacking. 
Applicants must have between 2 and 8 years of experience running their own laboratories by the start date of the Prize (July 2018) and must have a PhD, MD, or MD-PhD degree (or equivalent). The deadline to submit a Letter of Intent is November 6, 2017.
For more details on the application process, including the full eligibility criteria, and information about PSSCRA, visit www.psscra.org, twitter (@PSSCRA), or Facebook.
Funding for Science
Now entering its fifth year, PSSCRA has awarded the prize to 25 primary investigators. PSSCRA seeks to guide philanthropic funds to feed critical scientific discoveries, attracting like-minded investors to the cause of fighting cancer. In addition to receiving funding, prize winners are given access to a unique network of leaders in academia, business and venture capital, industry, and philanthropy and are invited to participate in select programs.
For questions, contact Christy Barrow, Program Associate of the Alliance, at cbarrow@persq.org. ■
---