Experts Address Cancer-related Distress—the 'Sixth Vital Sign'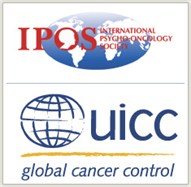 More research is needed to investigate the effects of screening and treatment for distress in cancer care, according to a recent issue of the international journal Psycho‑Oncology. This special edition of the journal includes a review of screening for distress and depression over 40 years in cancer care, 10 new papers examining aspects of cancer-related distress, and two brief reports on studies of screening for distress in inpatient and outpatient settings. The issue is available at no cost online (http://onlinelibrary.wiley.com/doi/10.1002/pon.v20.6/issuetoc).
Next Obstacle
Coeditor of the journal, Jimmie C. Holland, MD, said a global focus on distress as the "sixth vital sign" could greatly improve the experience of patients with cancer worldwide, enhancing patient care. Dr. Holland is the Wayne E. Chapman Chair in Psychiatric Oncology at Memorial Sloan-Kettering Cancer Center in New York.
"The next obstacle to overcome for psycho-oncology is to address the social, organizational, and economic challenges that prevent patients with cancer from being routinely screened and treated for distress," Dr. Holland said. "We have a long way to go in understanding the effects distress can have on patients, and much more research is required to build scientific knowledge that can be translated into effective practice," she commented.
"Psycho-oncologists have a critical role to play in developing clinical guidelines that identify distressed patients, by routinely implementing a new screening standard for distress integrated with cancer care systems in all nations," she added.
Global Effort
In June 2009, the International Psycho-Oncology Society (IPOS) first made the recommendation to revise cancer care standards and clinical practice guidelines by ranking distress as the sixth vital sign in cancer care.
"The high prevalence of distress in patients with cancer worldwide has been well documented, with significant impact on patients' basic functioning," said Maggie Watson, PhD, President of IPOS and coeditor of Psycho-Oncology.
The IPOS recommendation was officially endorsed by the Union for International Cancer Control (UICC) at the World Cancer Congress in August 2010. President of the UICC, Eduardo Cazap, MD, PhD, said progress was being made in countries such as Australia, the United Kingdom, the United States, and Canada, but more could be done on a global scale. ■
---