Conquerors Circle Recognizes Donors

The Conquerors Circle is Conquer Cancer, the ASCO Foundation's appreciation society for donors who contribute $1,000 annually. In recognition of their generous and loyal support, Conquerors Circle members receive special recognition, which includes exclusive offerings for the ASCO Annual Meeting.
Join the Conquerors Circle today. For more information, visit CONQUER.ORG. ■
© 2019. American Society of Clinical Oncology. All rights reserved.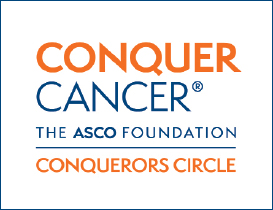 ---