Donations to St. Jude Children's Research Center Soar; Inspiration4 SpaceX Journey Exceeds $200 Million Goal

On September 15, 2021, SpaceX launched the Inspiration4 mission, sending four civilians on a 3-day trip orbiting the earth. The passengers were the first to travel on an all-civilian space journey in an effort to further scientific and aerospace research while at the same time raise funds for childhood cancer research. St. Jude Children's Research Center in Memphis was named partner and charitable beneficiary of the expedition, and the partner was Jared Isaacman, an entrepreneur and billionaire who funded the trip. Mr. Issacman, a pilot, also served as the ship's commander and donated two of the ship's remaining three seats.

Jared Isaacman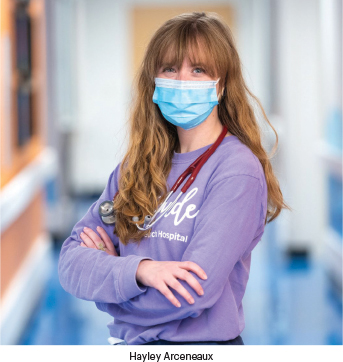 In addition to Mr. Issacman, passengers included St. Jude Physician Assistant and survivor of childhood cancer, Hayley Arceneaux, and geoscientist and explorer, Sian Procter, PhD, Professor of Geology, Sustainability, and Planetary Science at South Mountain Community College in Phoenix. The fourth seat was occupied by Chris Sembroski, an aerospace data engineer for Lockheed Martin and a U.S. Air Force veteran who served in Iraq.
While orbiting the earth, the four explorers participated in a series of experiments, documented their experiences, and took in extraordinary views of the earth.

Elon Musk
At the conclusion of the ship's journey and safe arrival back on earth off the coast of Florida on September 18, SpaceX founder and Chief Executive Officer, Elon Musk, announced a donation of $50 million, thus bringing the funds raised to more than $200 million—exceeding the original goal. All proceeds from the Inspiration4 journey will benefit childhood cancer research by the St. Jude Children's Research Hospital.
Watch future issues of The ASCO Post for more about this remarkable journey, its crew, and how the money raised will benefit pediatric oncology research and cancer care for all children. 

---