FDA Grants Approval to Lenvatinib/Pembrolizumab in Advanced Endometrial Cancer, Announces Project Orbis

The U.S. Food and Drug Administration (FDA) has announced Project Orbis, an initiative of the FDA Oncology Center of Excellence (OCE). Project Orbis provides a framework for concurrent submission and review of oncology drugs among its international partners. Under this project, the FDA, the Australian Therapeutic Goods Administration (TGA), and Health Canada collaboratively reviewed applications for two oncology drugs, allowing for simultaneous decisions in all three countries.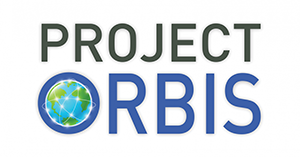 Photo credit: FDA
Today, the FDA, TGA, and Health Canada granted accelerated approval to lenvatinib (Lenvima) in combination with pembrolizumab (Keytruda) for the treatment of patients with advanced endometrial carcinoma that is not microsatellite instability–high (MSI-H) or mismatch repair deficient (dMMR), and who have had disease progression following prior systemic therapy but are not candidates for curative surgery or radiation.
Study 111/KEYNOTE-146
Efficacy of the combination was investigated in Study 111/KEYNOTE-146, a single-arm, multicenter, open-label, multicohort trial that enrolled 108 patients with metastatic endometrial carcinoma that had experienced disease progression following at least one prior systemic therapy in any setting. Patients were treated with lenvatinib 20 mg orally once daily in combination with pembrolizumab 200 mg administered intravenously every 3 weeks until unacceptable toxicity or disease progression. Among the 108 patients, 94 had tumors that were not MSI-H or dMMR; 11 had tumors that were MSI-H or dMMR; and in 3 patients, the tumor MSI-H or dMMR status was not known. Tumor MSI status was determined using a polymerase chain reaction test. Tumor MMR status was determined using an immunohistochemistry test.
The major efficacy outcome measures were objective response rate (ORR) and duration of response (DOR) by independent radiologic review committee using RECIST 1.1. The ORR in the 94 patients whose tumors were not MSI-H or dMMR was 38.3% (95% confidence interval [CI] = 29%–49%) with 10 complete responses (10.6%) and 26 partial responses (27.7%). Median DOR was not reached at the time of data cutoff and 25 patients (69% of responders) had response durations ≥6 months.
In endometrial carcinoma, the most common adverse reactions (incidence ≥ 20%) for lenvatinib/pembrolizumab were fatigue, hypertension, musculoskeletal pain, diarrhea, decreased appetite, hypothyroidism, nausea, stomatitis, vomiting, decreased weight, abdominal pain, headache, constipation, urinary tract infection, dysphonia, hemorrhagic events, hypomagnesemia, palmar-plantar erythrodysesthesia, dyspnea, cough, and rash.
For endometrial carcinoma, the recommended dose is lenvatinib 20 mg orally once daily with pembrolizumab 200 mg administered as an intravenous infusion over 30 minutes every 3 weeks.
View the full prescribing information for lenvatinib and pembrolizumab. 
More on Project Orbis

Ned Sharpless, MD
"We are pleased to be working alongside our Australian and Canadian colleagues to help make potentially life-changing treatments available to patients as quickly as possible while still ensuring the FDA's high standards of safety and effectiveness," said Acting FDA Commissioner Ned Sharpless, MD. "As Project Orbis expands, we look forward to welcoming additional international partners to collaborate with us in this important initiative as we work to help further serve the global patient community."
Collaboration among international regulators may allow patients with cancer to receive earlier access to products in other countries where there may be significant delays in regulatory submissions, regardless of whether the product has received FDA approval. This is partly due to different standards of care around the world that also have an impact on the increasingly international conduct of cancer clinical trials, potentially slowing the development of anticancer products. With a framework for concurrent submission and review of oncology drugs, Project Orbis facilitates a collaborative review to identify any regulatory divergence across review teams.

Richard Pazdur, MD
"In addition to the international collaboration with Australia and Canada, this review used the Real-Time Oncology Review (RTOR) pilot program, which can streamline the submission of data prior to the completion and submission of the entire clinical application," said Richard Pazdur, MD, Director of the FDA's Oncology Center of Excellence and Acting Director of the Office of Hematology and Oncology Products in the FDA's Center for Drug Evaluation and Research. "RTOR, and its accompanying Assessment Aid, facilitated discussions among the regulatory agencies, expediting the approval in the three countries. These applications were approved 3 months prior to the FDA goal date."
---