Are You Ready for MACRA? ASCO Offers Educational Resources and Events to Help Practices Prepare

There are only a few months to go before program changes go into effect under the Medicare Access and CHIP Reauthorization Act (MACRA) on January 1, 2017. MACRA was enacted more than a year ago to replace the Sustainable Growth Rate formula for updates to the Medicare physician fee schedule, and it will completely transform Medicare reimbursement and care delivery for oncology practices throughout the United States. Bottom line: Now is the time for practices to ensure they fully understand how MACRA will impact their practice and to prepare for those changes.
As your partner in practice transformation, ASCO has developed a range of tools and educational materials to provide concrete assistance to oncology practices in order to help ease the administrative burden such substantial changes will bring. Throughout the summer of 2016, ASCO offered the "Are You Ready for MACRA?" Education Series, which included a number of webinars and culminated on September 23 with a hands-on workshop at ASCO headquarters in Alexandria, Virginia.

John Cox, DO, FASCO
Carolyn Hendricks, MD
Around 60 physicians and practice administrators from across the country participated in the workshop, "Are You Ready for MACRA? Tools and Resources to Help You Prepare," which featured interactive sessions on aspects of MACRA preparedness such as quality reporting; evaluating electronic health records; practice improvement; and value-based reimbursement and payment models. The sessions were facilitated by knowledgeable presenters including John Cox, DO, FASCO, Medical Director Oncology Services at Parkland Hospital in Dallas; and Carolyn Hendricks, MD, of Maryland Oncology Hematology.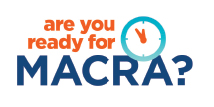 Attendees left the workshop having learned about important tasks that must be completed on the road to MACRA readiness and with actionable next steps they can implement in their practices immediately in preparation for MACRA implementation. Additionally, they are now prepared to train their colleagues on basic approaches to MACRA readiness.
For those who couldn't make it to the workshop, or who want a reminder, ASCO also compiled a Top Ten List for MACRA Readiness—a list of the most important things practices need to do to prepare for MACRA implementation:
Participate in the 2016 Centers for Medicare and Medicaid Services (CMS) Quality Reporting Programs and avoid 2018 penalties
Obtain your Quality and Resource Use Reports (QRUR), the basis for the value-based modifier
Focus on performance improvement in your practice
Ensure data accuracy
Optimize your use of ICD-10 coding.
Review your contracts for impact of value-based reimbursement
Evaluate your electronic health records
Evaluate your payer relationships and begin discussions with commercial payers about value-based reimbursement and alternative payment models
Prepare your practice staff for value-based practice
Use ASCO's MACRA resources. Check ASCO's MACRA calendar of events, recording of past educational webinars, and tools and resources designed to help you and your practice prepare for MACRA.
The Top Ten List, along with ASCO's additional MACRA tools and resources, as well as webinar recordings and slides from the MACRA educational series, can be found at www.asco.org/macra. ■
© 2016. American Society of Clinical Oncology. All rights reserved.
---