Tobacco Remains the Dominant Global Risk Factor Underlying Cancer

Despite clear evidence that tobacco causes at least 18 types of cancer, as well as many other diseases, many people all over the world smoke or chew tobacco, or are exposed to secondhand smoke. Although smoking among Americans has declined slowly but steadily over the past 40 years, it remains the leading cause of premature death in the United States and many other countries.
Even worse, the burden of tobacco use disproportionately affects populations that can least afford it: the poor and those without access to health care. Disparities exist along the entire tobacco continuum: initiation of use, access to and efficacy of cessation programs, success in quitting, and the resultant health consequences, especially cancer.
At the 4th Annual Conference on the Science of Cancer Health Disparities in Racial/Ethnic Minorities and the Medically Underserved, Roy S. Herbst, MD, Professor of Medicine and Chief of Medical Oncology, Yale Comprehensive Cancer Center, listed a number of risk factors for developing and dying from tobacco-related cancers: geography, economic status, educational status, gender, race, and access to health care.
Although tobacco use has been reduced in recent years, it has hit a ceiling at 20% in the United States. Disparities exist among different racial groups in use and consequences of tobacco. For example, "The incidence and mortality of lung cancer is much higher for blacks even though they smoke at about the same rate as whites," he noted. The meeting was held by the Association for Cancer Research (AACR) on September 18–21 in Washington, DC.
Demographics

According to the World Health Organization, tobacco is responsible for 12% of male and 6% of female deaths worldwide.1 Michele Bloch, MD, PhD, Acting Chief, NCI Tobacco Control Research Branch, said that overall around the globe, 41% of men and 9% of women smoke, and it is estimated that the total number of tobacco-related deaths will rise from 6 million today to 8 million in 2030.
"Moreover, the burden of tobacco mortality is shifting from high-income countries to low- and middle-income ones. It is predicted to double in the latter and continue to decline in the former in the coming years. And in many countries, including the United States, tobacco use is stratified by socioeconomic status and other demographic variables and is an important contributor to health disparities," she said.
The challenges of smoking prevention and cessation are legion, she added, not the least of which is the role of the tobacco industry to promote smoking.

K. Vish Viswanath, PhD, Associate Professor, Department of Society, Human Development, and Health, Harvard University School of Public Health, explained that the media both exacerbate as well as stem tobacco use around the world, depending on the right health and political contexts. "We know that tobacco advertising and promotion increases its use, that exposure to depiction of smoking in movies causes youth to begin smoking, and that the media pay a significant role in what we know, learn, think, feel, and believe about tobacco-related issues."
He added that tobacco-related information is always unequally distributed among individuals and groups. That is, some people have better access to information, pay more attention to it, learn more from it, and have more capacity to act on it. Moreover, determinants such as socioeconomic position, income, occupation, and the like are mediated by demographics such as age, gender, and race/ethnicity.
Regulation Efforts
The World Health Organization's Framework Convention for Tobacco Control (FCTC) signed by 172 countries—but not the United States—is the first international treaty designed to protect people from the devastating effects of tobacco. It has become a critical force in spurring adoption of evidence-based tobacco control policies around the world.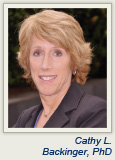 In June 2009, Congress passed the Family Smoking Prevention and Tobacco Control Act, which provides FDA with broad regulatory authority over the manufacture, distribution, and marketing of tobacco products to protect the public health. The agency has already taken significant steps, including banning cigarettes with fruit or candy flavoring, prohibiting misleading labeling, restricting children's access to tobacco products, and instituting the large, graphic warning labels on cigarette packages and advertisements that are scheduled to begin next year, said Cathy L. Backinger, PhD, Deputy Director for Research, FDA Office of Science, Center for Tobacco Products.
"We are also assessing the public health impact of menthol in cigarettes, which are smoked in disproportionate numbers by children and blacks," Dr. Backinger said. "In fact, 75% of blacks who smoke, smoke menthol cigarettes, and are less likely to quit smoking compared with non-menthol smokers." ■
Disclosure: Drs. Bloch, Viswanath, and Backinger reported no potential conflicts of interest. Dr. Herbst has served as a consultant for Eli Lilly and has received research funding from Bristol-Myers Squibb.
SIDEBAR: American Association for Cancer Research on Tobacco Use
Reference
1. World Health Organization: Global health risks: Mortality and burden of disease attributable to selected major risks. Geneva, World Health Organization, 2009.
---
Related Articles

Roy S. Herbst, MD, Professor of Medicine and Chief of Medical Oncology, Yale Comprehensive Cancer Center, serves as the Chairperson of the AACR Task Force on Tobacco and Cancer. At the 4th Annual Conference on the Science of Cancer Health Disparities, he said that the evidence against tobacco use...