FDA Expands Tisagenlecleucel Approval to Include Relapsed or Refractory Large B-Cell Lymphoma

On May 1, 2018, the U.S. Food and Drug Administration (FDA) approved tisagenlecleucel (Kymriah) for adult patients with relapsed or refractory large B-cell lymphoma after two or more lines of systemic therapy, including diffuse large B-cell lymphoma (DLBCL) not otherwise specified, high grade B-cell lymphoma, and DLBCL arising from follicular lymphoma. The drug is a CD19-directed genetically modified autologous T-cell immunotherapy,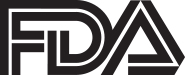 Approval was based on the single-arm, open-label, multicenter, phase II trial known as JULIET in adults with relapsed or refractory DLBCL and DLBCL after transformation from follicular lymphoma.1 Eligible patients must have been treated with at least two prior lines of therapy, including an anthracycline and rituximab (Rituxan), or relapsed following autologous hematopoietic stem cell transplant. Patients received a single infusion of tisagenlecleucel following completion of lymphodepleting chemotherapy.
Tisagenlecleucel showed an overall response rate of 50% (95% confidence interval [CI] = 38%–62%), with 32% of patients achieving a complete response and 18% achieving a partial response among 68 patients evaluated for efficacy. The median duration of response was not reached among these patients.
Safety and Toxicity
In all patients infused with tisagenlecleucel (n = 106), severe or life-threatening (grade 3/4) cytokine-release syndrome, as defined by the Penn Grading Scale, occurred in 23%. The syndrome was managed globally using prior site education on implementation of the cytokine-release syndrome treatment algorithm. Other most common adverse reactions (incidence > 20%) in patients on the trial were infections-pathogen unspecified, pyrexia, diarrhea, nausea, fatigue, hypotension, edema, and headache.
The recommended dose of tisagenlecleucel for relapsed or refractory adult DLBCL is 0.6 to 6.0 × 108 chimeric antigen receptor (CAR)-positive viable T cells. Tisagenlecleucel is not indicated for the treatment of patients with primary central nervous system lymphoma.
REMS Program
To ensure all hospitals and their associated clinics are aware of how to manage the risks of cytokine-release syndrome and neurologic toxicities, tisagenlecleucel is available through a Risk Evaluation and Mitigation Strategy (REMS) program. To support safe patient access, the drug manufacturer (Novartis) has established a network of certified treatment centers throughout the country, where clinicians are fully trained on the use of tisagenlecleucel and appropriate patient care. There are currently treatment centers that are certified and fully operational to begin treatment of eligible patients with DLBCL.
Developed by Novartis in collaboration with the University of Pennsylvania, tisagenlecleucel became the first CAR T-cell therapy to receive regulatory approval in August 2017, for the treatment of patients up to 25 years of age with B-cell precursor acute lymphoblastic leukemia (ALL) that is refractory or in second or later relapse. Tisagenlecleucel has received FDA approval for two distinct indications in non-Hodgkin lymphoma and B-cell ALL. ■
REFERENCE
1. Schuster SJ, Bishop MR, Tam CS, et al: Primary analysis of Juliet: A global, pivotal, phase II trial of CTL019 in adult patients with relapsed or refractory diffuse large B-cell lymphoma. 2017 ASH Annual Meeting. Abstract 577. Presented December 11, 2017. 
---