Oncology Practices Recognized for Important Work in Clinical Trials

The Conquer Cancer Foundation of ASCO is recognizing six oncology practices from around the country for their work in improving access to clinical trials for patients in their communities. In addition, three ASCO State Affiliate societies are being honored for new projects that enhance cancer care in their state and region (see sidebar).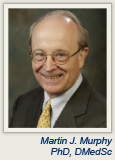 The Conquer Cancer Foundation of ASCO Clinical Trials Participation Award and State Affiliate Grant Program recipients will be formally recognized at ASCO's Annual Meeting in Chicago, June 1-5, 2012. More than $5 million in grants and awards will be presented by the Foundation at this year's meeting.
"The Conquer Cancer Foundation is pleased to recognize these community oncology practices that have been successful in performing oncology clinical trials in their communities. Clinical trials are a critical piece of the cancer care delivery system and ultimately lead to improved patient outcomes and progress in cancer treatments," said Martin J. Murphy, PhD, DMedSc, Chair of the Conquer Cancer Foundation Board of Directors. "We also hope that the State Affiliate grants will provide much needed support for special projects that contribute to improved oncology care in the states and communities supported by these affiliates."
Clinical Trials Participation Award
The Clinical Trials Participation Award recognizes practices that have established high-quality clinical cancer research programs. Oncology practices are selected based on several factors, including patient accrual rates, accrual of minority and underrepresented populations, and innovative techniques in overcoming barriers to participation in clinical trials. The Conquer Cancer Foundation acknowledges the Coalition of Cancer Cooperative Groups for 10 years of continued support of the Clinical Trials Participation Award and for collaborating with the Foundation and ASCO to support access to clinical trials in communities.
This year's recipients include:
Altru Cancer Center of Altru Health System, Grand Forks, North Dakota
Billings Clinic, Billings, Montana
Derrick L. Davis Forsyth Regional Cancer Center, Winston Salem, North Carolina
LRGHealthcare-Lakes Region General Hospital, Laconia, New Hampshire
Northwest Medical Specialties, Tacoma, Washington
West Michigan Cancer Center, Kalamazoo, Michigan
---