In 'Remembering Mum,' Siblings Honor Their Mother With Action and Innovation

It's one of the worst things Claire Paxman can recall: She's 14 years old, using orange-handled kitchen scissors to cut her mother's hair.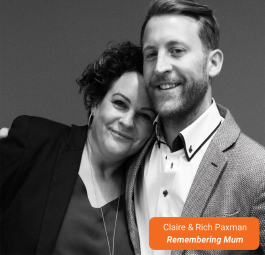 "You shouldn't be standing in the bathroom cutting your mom's hair because of chemotherapy," said Claire as she describes that defining childhood moment when she saw her mother cry for the first time. "I should have been shopping with her or teenage arguing with her." 
Though hair loss is a common chemotherapy side effect, the visible sign of cancer treatment is often the most dreaded by patients like Claire's mother, Sue. 
Years after their mother's death from breast cancer, Claire and her brother, Rich Paxman, continue to evolve a scalp-cooling device to help patients maintain their hair during chemotherapy treatments. The device restricts the amount of blood flow and chemotherapy that reaches a patient's hair follicle.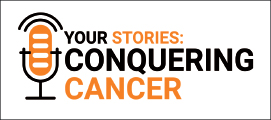 "We cool the scalp of the patient for about 30 minutes before the chemotherapy infusion, during the chemotherapy infusion, and on average 90 minutes after, depending on the type of chemotherapy," explained Rich.  
The Paxmans say the treatment works in 60% of patients, many with unique motivations to keep their hair. 
"We know about [patients] who've got parents with Alzheimer's, dementia, and they don't want [their parents] not to recognize them," explained Claire. 
"Just tens and tens of thousands of individual reasons why people want to keep their hair," added Rich, "and the last one is vanity." 
Listen to the full episode at CONQUER.ORG, iTunes, or Google Play. 
© 2020. American Society of Clinical Oncology. All rights reserved.
---