ACCC Welcomes Matt Devino, MPH, as Director, Cancer Care Delivery and Health Policy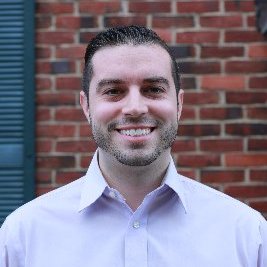 Matt Devino, MPH
The Association of Community Cancer Centers (ACCC) announced that Matt ­Devino, MPH, has joined the organization as Director, Cancer Care Delivery and Health Policy. Mr. Devino will lead the organization's initiatives to improve cancer care delivery and promote health equity across rural, urban, and underserved settings. He will also help to advance ACCC's federal advocacy priorities, working with Congress and the administration to support the oncology workforce and reshape reimbursement to better meet the needs of cancer care providers and their patients.
Mr. Devino has nearly a decade of experience in the health-care industry with a strong history of working alongside and advocating for health-care providers across the care continuum. Most recently, he served as Associate Director, Government Affairs for the Medical Group Management Association (MGMA) in Washington, DC. In that role, Mr. Devino represented the nation's medical group practices in Washington in front of federal agencies, congressional offices, and other provider stakeholder groups and coalitions. He was responsible for education and advocacy efforts on a variety of federal legislative and regulatory issues, including Medicare provider reimbursement, value-based payment reform and alternative payment models, COVID-19 financial relief programs, and health information technology. In addition, Mr. Devino worked closely with MGMA state affiliate chapters in the Eastern and Western regions to organize grassroots efforts and was a frequent speaker at state and national meetings.
"As our nation's cancer care programs and practices continue to face workforce shortages and other challenges as a result of the COVID-19 pandemic, it is more important than ever that we advocate for policies that support the oncology workforce and the ability of providers to deliver the most effective cancer care to their patients," said Mr. Devino. "I look forward to working alongside ACCC's members to seek novel policy solutions as innovative reimbursement structures and technologies for cancer diagnosis and treatment continue to evolve."

Krista Nelson, MSW, LCSW, OSW-C, FAOSW
"Matt's experience makes him an ideal addition to the ACCC team, particularly during this time of great challenges and opportunities. We look forward to his contributions in our work to support education and advocacy for patients and the cancer care team," said Krista Nelson, MSW, LCSW, OSW-C, FAOSW, Program Manager of Quality & Research, Cancer Support Services & Compassion at Providence Cancer Institute and ACCC President.
---