A Cello for Michayla

The ASCO Post is pleased to reproduce installments of Art of Oncology as published previously in the Journal of Clinical Oncology. These articles focus on the experience of suffering from cancer or of caring for people diagnosed with cancer, and they include narratives, topical essays, historical vignettes, poems, and photographic essays. To read more, visit ascopubs.org.
David P. Steensma, MD
When you are 9 years old, and your world and its comforting routines have been disrupted because your mother has leukemia, and you want to do something to help, but you feel small and scared, what can you offer? Just as for the little drummer boy in the classic Christmas carol, what Michayla—whose 32-year-old mother, Angela, became my patient 3 months ago—found she had to give was her music and, with it, her heart.
Angela had not known she was ill. She was long overdue for a physical examination, but she had been postponing a visit to the doctor because she could not find the time. The endless labors of a mother with two young children kept getting in the way. When her husband, Ken, lost his job as a machinist, Angela also became the sole provider for the family.
She found little satisfaction in her work as an assistant service manager in an auto parts center, and she abhorred the constant scent of burning rubber in the garage. But at least she no longer had to do some of the dirtier jobs that had been her responsibility when she had first started the job more than 10 years earlier—unpleasant tasks that had included cleaning out solvent trays containing benzene or other toxins.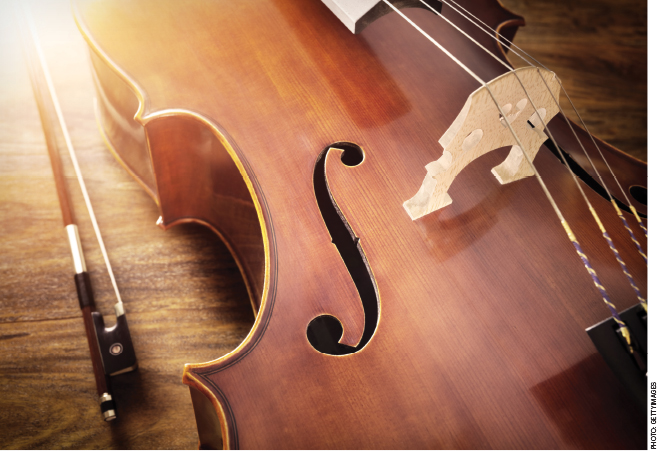 Photo credit: Getty
A Diagnosis of Acute Myeloid Leukemia
When Angela finally made time for a visit to the doctor, she mentioned that she had been feeling more tired than usual. Although she minimized her symptoms and thought they might be due to the stress the family had been going through in the 2 years that Ken had been out of work, blood tests were ordered. The results suggested a more sinister explanation for Angela's fatigue: her white blood cell count was low, and her blood contained a few atypical cells that might indicate leukemia.
Angela's doctor urgently referred her to the cancer center in Boston where I work so her bone marrow disorder could be evaluated further. The arrangements for the appointment were made more difficult because Angela and Ken had no health insurance and lived in New Hampshire—a state whose "Live Free or Die" motto appeals to a spirit of Yankee independence and self-reliance, but where respect for individual liberty and low state taxes mean that health care is not guaranteed.
The oncology fellow and I obtained a bone marrow sample from Angela's hip, which revealed a particularly nasty variant of acute myeloid leukemia. In addition to abundant primitive blast cells, there were numerous dysplastic forms and fibrotic scar tissue, and the chromosomes of the leukemia cells were broken or missing in a complex fashion. We told Angela she would have to spend a month in the hospital receiving chemotherapy and recovering from its effects. We started a search for a stem cell transplant donor, and the oncology social worker began looking for a way to pay for the treatments. Ken shaved his head in solidarity with his wife.
'The Escape and Promise of Music'
Two-year-old Liam was too young to understand anything other than that his mother was sick and would be away from home for a while, but Angela was honest and spoke in a matter-of-fact tone when she shared the news of her diagnosis with Michayla. She told Michayla that she had leukemia and that leukemia is a dangerous disease; she did not omit the fact that she might not come home from the hospital. She told Michayla that money—already so tight for the family that they had to borrow a 17-year-old automobile from a relative to travel to Boston—would be even harder to come by for a while. She also told Michayla that a month in the hospital was far too long to go without hearing Michayla play the cello.
"Word of Michayla's thoughtfulness traveled far beyond the walls of Brigham and Women's Hospital."

— David P. Steensma, MD




Tweet this quote



Michayla had started taking lessons the year before on an inexpensive rental instrument. Although Michayla's playing was still quite basic, when Angela returned home from the auto parts center in the evenings exhausted from work and worry, she enjoyed hearing her daughter practice, filling their small home with the escape and promise of music.
So, a few times each week, when Ken, Michayla, and Liam came to visit Angela in the hospital, Michayla brought her quarter-sized student cello to her mother's room, set up her metal music stand, peered through her thick eyeglasses at the notes in her beginner's music book, and played the few songs she knew. When the nurses of Oncology Unit 5A heard "Ode to Joy," "Baa Baa Black Sheep," "The Can-Can," "Good King ­Wenceslas," and "Merrily We Roll Along," they asked ­Michayla to come out into the hallway to play for them. Then other patients heard the mellow, resonant sound of the cello—the instrument with the acoustic range and timbre most similar to the human voice—and asked if Michayla might come into their rooms, too, to play her songs and to distract them from their troubles for a few minutes.
Bravely, Michayla performed for the other patients, too. For each patient she visited, she made a googly eyed Getwellian (a get-well alien) out of construction paper to watch over the room after she left. They were small versions of the giant Getwellians that lined the walls of her mother's room, protecting against evil influences in a similar fashion to the blue-eyed nazar stones found in every home and shop in Turkey. "I think it worked for some of them," Michayla confided to the social worker.
Outpowering of Public Support
Soon, word of Michayla's thoughtfulness traveled far beyond the walls of Brigham and Women's Hospital. David Filipov, a reporter for The Boston Globe, got wind of what was happening and published an article about Michayla and Angela.1 A few weeks later, Diane Sawyer presented a segment about Michayla and Angela on ABC World News.
While photographs were being taken for The Boston Globe article, Michayla's cello fell and struck the hard tile floor of the hospital ward. The instrument's neck broke—an irreparable injury. Mr. Filipov1 mentioned the accident in his article, and a moved reader, named Dan Sullivan, put a supportive comment on The Boston Globe's website with a link to a Facebook page he had set up to solicit donations for the family. Within days, hundreds of people had become fans of the Facebook page, and more than enough money was collected to buy a brand-new cello.
When a box containing the beautiful new instrument arrived at Michayla's house, and she realized what it was, she hugged it, surprised and overjoyed that she would be able to play for her mother once again. Donated money in excess of what was required to buy the new cello was given to the family to help with medical expenses, as were the proceeds from a series of fundraisers in the family's hometown of Danville.
The outpouring of public affection and generosity prompted Mr. Filipov to write a follow-up article in The Boston Globe2 and has also forever changed Angela's view of the world. "Life can be pretty hard sometimes," Angela said. "But now I have seen the best in people—how much good there is out there."
An Uncertain Future
I do not know how Angela's story will end. Her leukemia cells have gone away, she is out of the hospital, and she and Ken now listen to Michayla play her new cello every evening together in their own home. But Angela still has myelodysplasia with fibrosis, still has no health insurance, and still has no stem cell donor. Ken still has no job, drives an unreliable and rusty, borrowed car, and worries more than ever about how to pay the mortgage each month. Their future is uncertain.
"Other patients heard the mellow, resonant sound of the cello … and asked if Michayla might come into their rooms, too, to play her songs and to distract them from their troubles for a few minutes."

— David P. Steensma, MD




Tweet this quote



Over the years, I have had the chance to hear several gifted professional cellists perform, including Yo-Yo Ma in Carnegie Hall, Pieter ­Wispelwey at the Concertgebouw in Amsterdam, Mischa Maisky in Munich, and Melissa Meell at my grandfather's funeral. The skill these professionals display with that most melancholy and soulful of stringed instruments is stunning—markedly greater than Michayla's—yet their music is no more heartfelt or moving than the rudimentary tunes Michayla played for her mother, the nurses of Oncology Unit 5A, and any other patient who asked. I wonder now if, someday in one of the great concert halls of the world, I will listen to a grown-up Michayla as she plays a full-sized cello, her fingers dancing along the instrument's long slender neck as thousands of hours of practice have trained them to do, pulling heartbreaking notes from spruce and maple, horsehair and gut, with her mother, long ago cured of leukemia, smiling proudly from the audience. 
REFERENCES
1. Filipov D: Variations on a theme of love. The Boston Globe. March 21, 2010.
2. Filipov D: A new cello for Michayla. The Boston Globe. April 2010.
Acknowledgment: The author would like to thank Aaron Hata, MD, PhD, and Mary Lou Hackett, LICSW, for their help in caring for Angela.
At the time this article was published in the Journal of Clinical Oncology, Dr. Steensma was employed at the Dana-Farber Cancer Institute, Boston.
---