Royal Swedish Academy of Sciences Accepting Candidates for Sjöberg Prize 2020

The Royal Swedish Academy of Sciences is accepting candidate nominations for The Sjöberg Prize 2020.
The Sjöberg Prize for Cancer Research is awarded to scientists who have made major contributions to our knowledge about disease mechanisms, risk factors, or the treatment or prevention of cancer. The prize is based on a donation from the late businessman Bengt Sjöberg and amounts to $1 million, of which one-tenth is a personal award and the remainder is designated for research.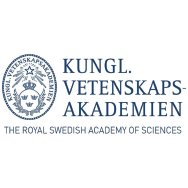 The nominated scientist must be actively conducting cancer research and is, preferably, in an ascending phase of his or her scientific career. The prize should preferably be awarded to one recipient but may be divided among up to three people. Nominations must be made by individuals and submitted electronically at https://portal.sjobergprize.se, where each submission will be treated confidentially and will be managed by a prize committee that reports to the Academy's Class for Medical Sciences. Nominees should not be informed about the application before or after the nomination period.
Nominations should contain a succinct description of the achievements on which the nomination is based, along with a short description of the nominee's current research activities. Recognition of female excellence in science is encouraged. The deadline for nominations is May 1, 2019.
The final decision regarding the Sjöberg Laureate(s) 2020 will be made by the Academy in full session. The award ceremony will take place in Stockholm in March 2020, along with a Sjöberg Prize Lecture. Please feel free to share the call for nominations with your colleagues.
Further questions can be directed to the Sjöberg Prize Secretary, Rune Toftgård by phone: +46 8 673 95 60, or e-mail: rune.toftgard@kva.se. ■
---