FDA Approves Obinutuzumab in Follicular Lymphoma

The U.S. Food and Drug Administration (FDA) has approved obinutuzumab (Gazyva), an anti-CD-20 monoclonal antibody, for use in combination with bendamustine (Bendeka, Treanda) followed by obinutuzumab monotherapy for the treatment of patients with follicular lymphoma who relapsed after, or are refractory to, a rituximab (Rituxan)-containing regimen. Obinutuzumab was previously approved for use in combination with chlorambucil (Leukeran) for the treatment of patients with previously untreated chronic lymphocytic leukemia.
Approval of the new indication was based on demonstration of an improvement in progression-free survival in a randomized, open-label, multicenter trial in patients with follicular lymphoma who had no response to or have progressed during or within 6 months of a rituximab-containing regimen.1 This phase III study, known as the GADOLIN trial, compared six cycles of obinutuzumab-plus-bendamustine combination therapy followed by continued obinutuzumab monotherapy for up to 2 years with six cycles of bendamustine therapy.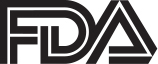 Efficacy was assessed in 321 patients with follicular lymphoma randomized to receive either obinutuzumab plus bendamustine (n = 155) or bendamustine alone (n = 166). The independent review–assessed median progression-free survival was 13.8 months in the bendamustine arm, while the median progression-free survival was not reached in the obinutuzumab-plus-bendamustine arm (hazard ratio = 0.48, 95% confidence interval = 0.34–0.68; log-rank test P < .0001).
This trial also enrolled 46 patients with marginal zone lymphoma and 28 with small lymphocytic lymphoma who were also included in the safety analysis. The most common adverse reactions (≥ 10%) in the safety population treated with obinutuzumab plus bendamustine followed by obinutuzumab monotherapy were infusion reactions, neutropenia, nausea, fatigue, cough, diarrhea, constipation, pyrexia, thrombocytopenia, vomiting, upper respiratory tract infection, decreased appetite, arthralgia, sinusitis, anemia, asthenia, and urinary tract infection. ■
Reference
1. Sehn LH, et al: 2015 ASCO Annual Meeting. Abstract LBA8502. Presented on June 1, 2015.
---