FDA Approves Everolimus for Neuroendocrine Tumors of GI or Lung Origin

The U.S. Food and Drug Administration (FDA) has approved everolimus (Afinitor), an mTOR inhibitor, for the treatment of adult patients with progressive, well-differentiated nonfunctional neuroendocrine tumors of gastrointestinal (GI) or lung origin with unresectable, locally advanced, or metastatic disease. 
The recent approval was based on demonstration of improvement in progression-free survival in a multicenter, randomized (2:1), placebo-controlled trial of everolimus at 10 mg orally once daily plus best supportive care to placebo plus best supportive care.
Pivotal Trial
The clinical trial known as RADIANT-4 enrolled 302 patients with unresectable, locally advanced, or metastatic well-differentiated (low or intermediate grade) nonfunctional (no current or history of carcinoid symptoms) neuroendocrine tumors of gastrointestinal or lung origin.1 All patients were required to have evidence of disease progression within 6 months prior to randomization. The major efficacy outcome measure was progression-free survival based on independent radiologic assessment per RECIST.
Median progression-free survival was 11 months and 3.9 months in the everolimus and placebo arms, respectively (hazard ratio = 0.48, 95% confidence interval = 0.35–0.67, P < .001, stratified log rank test). Overall response rates were 2% in the everolimus arm and 1% in the placebo arm. At the planned interim analysis, there was no statistically significant difference in overall survival between arms. 
Safety and Toxicity
Safety data were evaluated in 300 patients who received at least one dose of everolimus. The median exposure duration to everolimus was 9.3 months; 64% of patients were treated for at least 6 months, and 39% were treated for at least 12 months.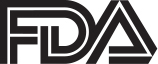 Everolimus was discontinued for adverse reactions in 29% of patients, and dose reduction or delay was required in 70% of everolimus-treated patients. Serious adverse reactions occurred in 42% of everolimus-treated patients and included three fatal events (cardiac failure, respiratory failure, and septic shock). 
The most common adverse reactions (incidence ≥ 30%) were stomatitis, infections, diarrhea, peripheral edema, fatigue, and rash. The most common laboratory abnormalities (incidence ≥ 50%) were anemia, hypercholesterolemia, lymphopenia, elevated aspartate transaminase, and fasting hyperglycemia.
The recommended dose/schedule for everolimus is 10 mg orally once daily. ■
Reference
1. Yao JC, Fazio N, Singh S, et al: Everolimus for the treatment of advanced, non-functional neuroendocrine tumours of the lung or gastrointestinal tract (RADIANT-4): A randomised, placebo-controlled, phase 3 study. Lancet 387: 968-977, 2015.
---