FDA Approves Crizotinib for ROS1-Positive Metastatic Non–Small Cell Lung Cancer


The expanded use of [crizotinib] will provide a valuable treatment option for patients with the rare and difficult-to-treat ROS1 gene mutation by giving health-care practitioners a more personalized way of targeting ROS1-positive NSCLC.

Richard Pazdur, MD
The U.S. Food and Drug Administration has approved the tyrosine kinase inhibitor crizotinib (Xalkori) for the treatment of patients with metastatic non–small cell lung cancer (NSCLC) whose tumors are ROS1-positive. Crizotinib was first approved in 2011 for the treatment of patients whose tumors are anaplastic lymphoma kinase (ALK)-positive.
"Lung cancer is difficult to treat, in part, because patients have different mutations, some of which are rare," said Richard Pazdur, MD, Director of the Office of Hematology and Oncology Products in the FDA's Center for Drug Evaluation and Research. "The expanded use of [crizotinib] will provide a valuable treatment option for patients with the rare and difficult-to-treat ROS1 gene mutation by giving health-care practitioners a more personalized way of targeting ROS1-positive NSCLC."
Clinical Trial Results
The current approval was based on a multicenter, single-arm trial in patients with metastatic ROS1 rearrangement–positive NSCLC.1 All patients received crizotinib at 250 mg orally twice daily. The efficacy outcome measures were objective response rate according to RECIST v1.0 as evaluated by an independent radiology review and as evaluated by the investigators. Duration of response was an additional outcome measure.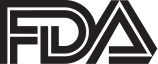 The trial enrolled 50 patients with an age range of 25 to 77 years whose tumors were prospectively determined to be ROS1-positive by fluorescence in situ hybridization (96%) or reverse transcription polymerase chain reaction (4%) clinical trial assays. The objective response rate by independent radiology review was 66% (95% confidence interval [CI] = 51%–79%) with a median duration of response of 18 months. The objective response rate according to investigators was 72% (95% CI = 58%–84%). 
Safety and Toxicity
The safety results of this trial were generally consistent with the safety profile of crizotinib evaluated in 1,669 patients with ALK-positive metastatic NSCLC. The most common adverse reactions of crizotinib are vision disorders, nausea, diarrhea, vomiting, edema, constipation, elevated transaminases, fatigue, decreased appetite, upper respiratory infection, dizziness, and neuropathy. 
The recommended dose and schedule for crizotinib is 250 mg capsules taken by mouth twice daily. ■
Reference
1. Shaw AT, Ou S-HI, Bang YJ, et al: Crizotinib in ROS1-rearranged non–small-cell lung cancer. N Engl J Med 2014; 371:1963-1971, 2014.
---