FDA Grants Orphan Drug Designation to YS-ON-001 for the Treatment of Pancreatic Cancer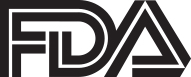 On February 26, Yisheng Biopharma Co., Ltd. announced that the U.S. Food and Drug Administration (FDA) has granted Orphan Drug designation to its lead immuno-oncology candidate, YS-ON-001, for the treatment of pancreatic cancer. 
YS-ON-001 is a clinical-stage immuno-oncology biologic product with unique immunomodulating mechanism and a broad spectrum of antitumor activity.
"YS-ON-001 is an emerging immuno-oncology product with multiple modes of action in changing the tumor microenvironment, such as induction of antitumor cytokines, activation of -natural killer cells, regulation of macrophage polarization, and suppression of regulatory T cells. We believe it has great potential to become a monotherapeutic agent or be combined with standard-of-care chemotherapies, targeted therapies, and checkpoint inhibitors or with other emerging immunotherapies that produce additive or synergistic treatment effects," said Zhang Yi, Project Leader and Chairman of Yisheng Biopharma.
Orphan Drug designation is granted by the FDA to novel drugs and biologics defined as those intended for the safe and effective treatment, diagnosis, or prevention of rare diseases or disorders that affect fewer than 200,000 people in the United States. 
YS-ON-001 s a clinical-stage biologic product based on Yisheng Bipharma's proprietary immunomodulating cell technology. It is a multicomponent complex with broad immunomodulating properties, such as promoting Th1-biased immunity; inducing the activation and proliferation of dendritic cells, B cells, and natural killer cells; promoting macrophage M1 polarization; and downregulating regulatory T cells. YS-ON-001 has demonstrated efficacy in animal studies in multiple solid tumors, such as breast, lung, liver, pancreatic, and other cancers. ■
---