FDA Accepts NDA, Grants Priority Review for Ivosidenib in Relapsed or Refractory IDH1-Mutated AML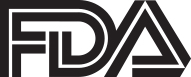 On February 15, the U.S. Food and Drug Administration (FDA) accepted a new drug application (NDA) for ivosidenib (AG-120) for the treatment of patients with relapsed or refractory acute myeloid leukemia (AML) with an isocitrate dehydrogenase 1 (IDH1) mutation. The NDA was granted Priority Review and has been given a Prescription Drug User Fee Act action date of August 21, 2018.
The FDA's Priority Review status accelerates the review time from 10 months to a goal of 6 months from the day of filing acceptance and is given to drugs that may offer major advances in treatment or may provide a treatment where no adequate therapy exists. Agios completed the NDA submission for ivosidenib in late December 2017.
"After decades of little change, treatment of AML has begun to shift dramatically as result of new therapies, and [IDH mutation] inhibitors will play an important role in how we treat this terrible disease," said David Schenkein, MD, Chief Executive Officer of Agios. "Today marks an important milestone in our efforts to rapidly advance what could be the first targeted treatment for [patients with relapsed/refractory] AML with an IDH1 mutation."
Ivosidenib is a first-in-class, oral, targeted inhibitor of mutant IDH1. The NDA submission is based on results from AG120-C-001, a phase I dose-escalation and expansion study of ivosidenib in patients with advanced hematologic malignancies and an IDH1 mutation. Data from patients with relapsed or refractory AML in this study were presented at the 2017 American Society of Hematology Annual Meeting & Exposition (Abstract 725).
Associated Assay
Additionally, Abbott has submitted a premarket approval application for the FDA review of an IDH1 assay on the m2000 RealTime System, an automated sample preparation and batch analyzer system for nucleic acid amplification and detection. In 2014, Abbott and Agios entered into an exclusive agreement under which Abbott is responsible for development and commercialization of a RealTime PCR assay for detection of the IDH1 mutation in bone marrow and blood. The Abbott assay will serve as a companion diagnostic for ivosidenib.
IDH1 mutations occur in about 6% to 10% of patients with AML. Recent publications have highlighted the advances in the understanding of the genetics underlying AML and the need for routine mutational analysis at diagnosis and relapse.
Ivosidenib is an investigational drug that has not been approved for any use in any country. ■
---