Inspired by an Uncle Who Was a Compassionate Family Doctor, This Nonagenarian Continues a Renowned Career in Hematology
Kanti R. Rai, MD

Today is the era of the multidisciplinary oncology care approach, cancer staging facilitates precision in documenting disease extent, all of which improved the quality of patient care. However, in the United States, the Rai staging system is still the most commonly used clinical staging system for chronic lymphocytic leukemia (CLL), and this was developed by Kanti R. Rai, MD, in 1975.
Reared in Close Quarters, Education Stressed
Dr. Rai was born in 1932 in Jodhpur, India, a city in the Thar Desert in the northwest Indian state of Rajasthan. His early childhood coincided with the beginning of the end of British colonial rule. Dr. Rai grew up in a two-family dwelling, with 15 children under one roof.
"Although it was a joint family, my parents were the patriarch and matriarch, and we all abided by their rules. My father was an officer in the local government, and my mother was a homemaker devoted to our family. My siblings and I had all the give-and-take that is the usual universal experience, and my parents took care of everything. College and higher education for their children was their mission and pride. My younger sister and my older sister's daughter also became doctors, so I was not the exception," said Dr. Rai.
Kanti R. Rai, MD

TITLE
Chief of Northwell Health's Chronic Lymphocytic Leukemia Research and Treatment Program; Professor, The Karches Center for Oncology Research, Feinstein Institutes for Medical Research; Joel Finkelstein Cancer Foundation Professor of Medicine and Molecular Medicine, Donald and Barbara Zucker School of Medicine at Hofstra/Northwell
MEDICAL DEGREE
MD, SMS Medical College, Jaipur, India
ON HOW HIS UNCLE VRIDHI RAI IMPACTED HIS DECISION TO GO INTO MEDICINE
"I was most impressed with my uncle's approach and focus as a doctor. I watched him deal with people, not with artificial kindness or compassion, but genuine empathy. And he took care of his patients without any regard for how poor or how well-to-do they were. Everyone was treated with dignity."
Asked about his decision to pursue a career in medicine, Dr. Rai responded: "When I was about 8, I spent a month one summer with my uncle, Vridhi Rai, a charismatic local doctor based in a village about 60 miles from our hometown. I recall waking up and seeing two camels with their drivers that had been sent for my uncle, because somebody in one of those families was sick and needed the doctor to come. It wasn't unusual because my uncle would often head out early to see patients at home before attending his regular daily clinics. My uncle, who was a terrific and warm person, would invite me to accompany him on his house calls, and I remember vividly waiting outside with the camels and drivers while he tended to the sick. Word would get out that the doctor's nephew was outside with the camels, and the family would come and invite me into the home. They treated me like royalty and would give me goodies."
Dr. Rai continued: "I was most impressed with my uncle's approach and focus as a doctor. I watched him deal with people, not with artificial kindness or compassion, but genuine empathy. And he took care of his patients without any regard for how poor or how well-to-do they were. Everyone was treated with dignity. I saw him care for children with malnutrition and terrible infections or injuries. I watched every day how he relieved their suffering, and it was then that I realized being a doctor was a great profession. I decided I would become a pediatrician and treat sick children in the poverty-stricken, rural areas of India. That was the decision I made in 1942, when I was just 10 years old."
Drawn to the United States
Dr. Rai's determination to become a doctor never flagged after earning his Bachelor of Medicine and Bachelor of Surgery degree from the University of Rajputana. Following medical school, Dr. Rai completed his internship in India at Sawai Man Singh Medical College.
"At that time in India, the overriding tendency of young medical school graduates was to go to England for further education and training," Dr. Rai stated. "I had no desire to go to England; instead, I was drawn to America."
Dr. Rai pointed out that during the 1950s, there were not enough medical school graduates to fill the residency vacancies in the United States. To address the shortfall, a representative three-body medical commission went to various foreign nations to interview prospective candidates for internship and residency programs in American hospitals. In 1956, Dr. Rai interviewed with the U.S. medical delegates in the hope of winning a residency position.
"I went to New Delhi for the interview," he shared. "Hopes were high, and it was nerve-wracking. In the end, only 15 of us out of more than 100 candidates were granted internship positions in America."
Soon after being selected, Dr. Rai was faced with a tough decision: choosing an American hospital for his residency program. "I was given a two-page list of hospitals to choose from. I knew I wanted to go to New York, but I didn't know one hospital from another. Lincoln Hospital jumped out at me, as I was an admirer of President Lincoln since boyhood."
Dr. Rai continued: "A few months later, I began my pediatric residency at Lincoln Hospital in the South Bronx. It was quite a culture shock! But I had a great learning experience. This was a blue-collar community, mostly Blacks and some Hispanics. Within a matter of weeks, I was thrown into life as a pediatric resident, spending a good amount of time in the emergency room, meeting all the parents who brought in their babies and getting to know each other on a first-name basis. It was truly remarkable, sort of a trial by fire, and helped build my skills on multiple levels," said Dr. Rai.
After completing his year at Lincoln Hospital, Dr. Rai was chosen to be the chief resident at North Shore Hospital, where he met Arthur Sawitsky, MD, who had a 3-year-old patient named Lori who had acute lymphoblastic leukemia. "It was 1958, and at that time, the disease was essentially a death sentence; about 90% of children diagnosed with acute childhood leukemia died within 6 to 18 months," Dr. Rai said. "Lori's parents, who weren't much older than me, were very nervous. I became deeply involved with this child's care. She would be readmitted a few more times, and she died 8 months later, on my watch. And that both hurt and challenged me, and my mentor Dr. Sawitsky saw how upset I was and suggested I pursue a fellowship in hematology at Long Island Jewish. I followed his advice, and Dr. Sawitsky later became a valued colleague and friend."
A Career-Defining Move
Following his fellowship, Dr. Rai had intended to return to India, but Dr. Sawitsky once again intervened, suggesting the young hematologist get some valuable research experience. To that end, Dr. Rai applied for and was accepted to a research position at Brookhaven National Laboratory on Long Island, where he was mentored by renowned hematologist Eugene Cronkite, MD.
"At Brookhaven, I saw multiple myeloma, chronic myeloid leukemia, chronic lymphocytic leukemia, acute leukemia—but no children," continued Dr. Rai. "And I became more and more involved in cell kinetics, bone marrow, and peripheral blood of leukemia, because Dr. Cronkite was the leader in the field. It was fascinating to do the studies with tritiated thymidine administration for in vivo labeling by giving intravenous infusions to patients. And before you know it, I became an adult leukemia doctor, far away from treating children. I never went back to pediatrics. I regret it to some extent but also know that our professional careers are a matter of serendipity, who influences you during your training period, and what circumstances and what patients influence you, and that lights your career path."
Rai Staging System Becomes Part of the Literature
After 2 fruitful years at Brookhaven, Dr. Rai made his way back home to India, where he tried to pursue his oncologic research interests, in the hope he could give back to the Indian medical system. But unfortunately, the challenges of launching research efforts proved too much, and after 4 hard years, Dr. Rai returned to the United States, reuniting with his mentor, Dr. Cronkite, immediately resuming his leukemia research.
During this critical time in Dr. Rai's career, he saw three consecutive patients with CLL and noticed that although they had the same diagnosis, their disease presented in highly variable ways. When he confronted Dr. Cronkite with his puzzling observation, his mentor told the young researcher, "Go figure it out." Dr. Rai went full steam ahead into uncharted CLL research waters, creating an elaborate medical records outcomes chart of all his patients with CLL. After months of painstaking work, a clear clinical CLL staging theory materialized in Dr. Rai's research office, which he demonstrated to Dr. Cronkite, who exclaimed: "Well, I think you've really got something here!"
Dr. Rai continued to work on his CLL staging theory, eventually leaving Brookhaven and returning to Long Island Jewish Medical Center, where he reunited with his old mentor, Dr. Sawitsky. Dr. Rai continued to work on his CLL staging, publishing a paper in Blood, which was initially rejected, highlighting the Rai staging system, which changed the way clinicians approached the management of CLL. In 2012, Dr. Rai was presented with ASCO's David A. Karnofsky Memorial Award and Lecture, for his outstanding achievements in cancer research, including the Rai staging system, and for his influence on the treatment of patients with cancer.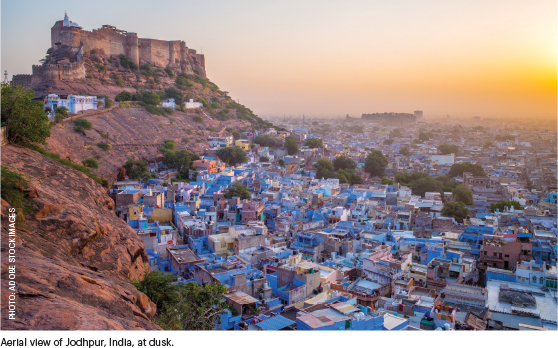 ASH Presidency
Dr. Rai was elected President of the American Society of Hematology (ASH) in 2006. Asked to reflect on that honor, Dr. Rai commented: "I remember the day I received the unexpected call from ASH saying I was on the ballot along with one other hematologist. I knew who it was, so I called him and said I had no desire to be President, and he should be President. A month later, he called me and said, 'Well, you got what you didn't want—you're the new President.' Although I was flattered to be elected ASH President, I don't have a grand ego. I'm proud to say that great mentors like Drs. Sawitsky and Cronkite helped shape my career. I am also humbled by the challenges of my work."
He continued: "ASH cultivates its leadership and brings them to a level of responsibility and prestige. Once you are elected by the general membership to become Vice President, then you remain Vice President for 1 year, then you become President-Elect for 1 year, and then you become President for 1 year. After that, you just jump off the cliff and disappear, because this way, ASH protects itself from any threat of developing personality cults."
Still Working
Dr. Rai maintains an active clinical research schedule. He is the Joel Finkelstein Cancer Foundation Professor of Medicine and Molecular Medicine at the Zucker School of Medicine at Hofstra/Northwell, where he has served for more than 50 years. "I am fortunate to continue to collaborate with Dr. Nicholas Chiorazzi at our Feinstein Institutes for Medical Research, who is my partner for basic molecular medicine research in CLL, and with my clinical colleagues, Dr. Joanna Rhodes and Dr. Jacqueline Barrientos (now at Mount Sinai Medical Center, Miami). I greatly appreciate the support and trust from the leaders of Northwell Health Cancer Institute, Drs. Richard Barakat and Richard Carvajal."
He added: "I continue my work as a clinician; I am happy to care for my patients with CLL. As far as research in CLL goes, I continue to depend upon my collaborating colleagues but given that now I am into my 90s, I consider myself fortunate to be able to continue to remain active. I participate in trials that brought us the Bruton's tyrosine kinase inhibitors, venetoclax, and PI3 kinase inhibitors. All these agents have changed the entire CLL therapy area to the extent that the current therapeutic endpoint is no detectable measurable residual disease, in contrast to the time when our therapeutic endpoint was disease palliation.
Asked how a super busy leader in hematology decompresses, Dr. Rai answered: "I am blessed to have a wife of 50 years, Susan, who is my best friend and companion. I also have two wonderful children—a daughter, Samantha, who is a doctor taking care of sick people among the indigent population in Westchester County in New York, and a son, Josh, who is a software engineer for educational projects in San Francisco, and I have four wonderful grandchildren. My family provides all the balance I need."
---