Global Study Indicates Oncology Pharmacists Face Restricted Access to Essential PPE

Oncology pharmacy practitioners around the world are fighting to provide patients who have cancer with high-quality care despite increasingly limited and sometimes restricted personal protective equipment (PPE) as well as impaired access to essential anticancer medication, according to study reported in the Journal of Oncology Pharmacy Practice.1
Alexandre Chan, PharmD, MPH, Professor and Founding Chair in the Department of Clinical Pharmacy Practice at the University of California, Irvine, led the study. Dr. Chan's coauthors were Canadian and Australian colleagues of the International Society of Oncology Pharmacy Practitioners, including Marliese Alexander, BPharm, MPH, PhD; Jennifer Jupp, BScPharm; Grace Chazan, MD; and Shaun O'Connor, BPharm.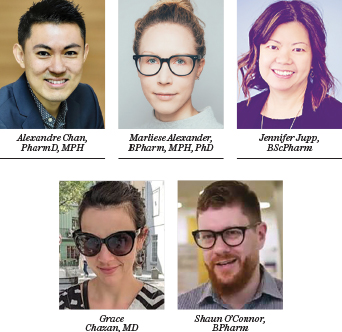 "In this commentary, we provide a global oncology pharmacy perspective … on how COVID-19 has impacted access to and delivery of cancer therapies," wrote the authors. The survey comprised 42 pharmacy practice groups in 28 countries and regions, covering both developed and developing countries, to highlight challenges that the COVID-19 pandemic has created for oncology pharmacy practitioners.
Short Supplies
Half of the respondents indicated that PPE was difficult to access or was restricted in supply. The study reveals that practitioners have had to find ways to preserve PPE supply, such as extending chemotherapy compounding shifts to avoid an excess of PPE changing. In addition, 43% of practitioners reported impaired access to drugs, including anti-infective agents, anticancer medications, and supportive care medications essential to cancer treatment, with the highest percentage reported in Africa.
"We have to make sure cancer health-care workers—in this case, pharmacists and technicians involved in cancer care—continue to be well safeguarded with PPEs and have what they need to do their jobs well," Dr. Chan said. "Oncology pharmacists are important front-line health-care workers who are involved in the care of patients who are vulnerable."
Moving forward, the group will continue to monitor the long-term impact of COVID-19 on the delivery of cancer care and to identify opportunities to learn from experiences to ensure pharmacy services can prioritize initiatives and workforce activities. 
DISCLOSURE: For full disclosures of the study authors, visit journals.sagepub.com.
REFERENCE
1. Alexander M, Jupp J, Chazan G, et al: Global oncology pharmacy response to COVID-19 pandemic: Medication access and safety. J Oncol Pharm Pract. May 14, 2020 (early release online).
---