Researchers Supported by Conquer Cancer®, the ASCO Foundation, Earn Spots in Clinical Cancer Advances 2019 for Leukemia Research

The work of nine researchers who have previously received funding from Conquer Cancer is featured in ASCO's Clinical Cancer Advances 2019. Visit CONQUER.ORG/CCA for more details.
New Approaches in Leukemia

Courtney D. DiNardo, MD

Daniel A. Pollyea, MD
In two separate trials, Conquer Cancer researchers joined forces to improve treatment for older patients with acute myeloid leukemia. Courtney D. DiNardo, MD, led a study at The University of Texas MD Anderson Cancer Center, and Daniel A. Pollyea, MD, headed up efforts at the University of Colorado School of Medicine.
Patients were given two drugs (one that affects the DNA methylation process and one that provokes cancer cell death) to determine if the combination could boost remission of acute myeloid leukemia in older people.
Dr. DiNardo received a Conquer Cancer YIA in 2012. Dr. Pollyea received a Conquer Cancer YIA in 2009 and a CDA in 2013.
Of the patients initially enrolled, 60% went into complete remission, or achieved complete remission without full restoration of bone marrow function.
These trials demonstrated unprecedented overall response and complete response rates for this patient group. The treatment is poised to become a new standard of care for these patients whose needs were previously unmet. ■
© 2019. American Society of Clinical Oncology. All rights reserved.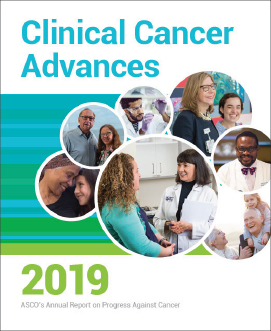 ---