Updated: Cancer.Net Mobile App for Your Patients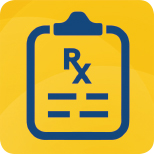 Tell your patients about Cancer.Net's award-winning mobile app! Recently updated, the newest version features several performance upgrades to improve the user experience, plus all the same great features offered before, including filtering capabilities, calendar integration, and native Spanish integration. The update features: 
Updated user interface: An improved user interface provides an intuitive and streamlined experience, with more flexibility to accommodate variations in devices, text size, and language. 
Quickly log a new symptom, question, or medication: Logging new occurrences for the popular symptoms, questions, and medications sections is now much simpler, making entering this information easier and faster.
New "My Health" dashboard: A new user-friendly layout that brings together three of the app's primary functions. View your recently tracked symptoms, questions, and medications on a single screen or delve deeply into a single item.
New global search: Users can seamlessly find information across the entire app or just search specific sections.
Cancer.Net Mobile is completely free! Find it in the iOS App Store, Google Play, and Amazon. ■
© 2018. American Society of Clinical Oncology. 
---