Strides Being Made in Advanced Urothelial Cancer
A Conversation With Srikala S. Sridhar, MD, MSc, FRCPC


Srikala S. Sridhar, MD, MSc, FRCPC
According to Srikala S. Sridhar, MD, MSc, FRCPC, of the Princess Margaret Cancer Centre, Toronto, Canada, "It's an exciting time in the field of urothelial cancer," thanks to the emergence of new therapies such as the immune checkpoint inhibitors and other approaches that aim to improve both outcomes and quality of life. Dr. Sridhar detailed these advances in a recent article in the Journal of Oncology Practice1 and here in an interview with The ASCO Post.
Reasons for Optimism
Why are you especially encouraged at this point in time about the treatment of this type of cancer?
There are several reasons for optimism at this time. To begin with, many of the recent advances in the field represent large-scale multidisciplinary collaborative efforts. We have really shown an ability to accrue rapidly to clinical trials testing new agents and asking several important questions. This has led to the recent U.S. Food and Drug Administration (FDA) approvals of the immune checkpoint inhibitors in both cisplatin-refractory and cisplatin-unfit metastatic settings. At the same time, initiatives such as The Cancer Genome Atlas (TCGA) have given us a better understanding of the disease at the molecular level, and this will hopefully translate into further advances in the near future.
Amenable to Immunotherapy
What makes urothelial cancer amenable to immunotherapy?
Urothelial cancers are often smoking-related cancers and appear to have a higher rate of somatic mutations, which may make them inherently more amenable to immunotherapy. Other cancers such as melanoma and lung cancer, which also have a high rate of mutations, appear to respond well to immunotherapy. The idea is that cancers with more mutations may be better recognized by the immune system and thus may lend themselves better to immunotherapy-based approaches. However, this is only one potential biomarker of response, and there are many others currently under evaluation.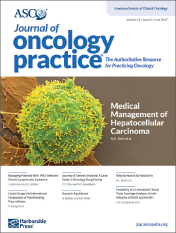 Choosing Among Immunotherapies
What are the immunotherapy options for bladder cancer?
For patients who are cisplatin-refractory, pembrolizumab (Keytruda) has full FDA approval, whereas atezolizumab (Tecentriq), nivolumab (Opdivo), durvalumab (Imfinzi), and avelumab (Bavencio) all have accelerated approval. For patients who are unfit for cisplatin-based regimens, both atezolizumab and pembrolizumab have accelerated approval.
How will we choose among these treatments? I think it will depend on a number of factors, including which drug is available where you practice, the cost of the drug, and the frequency of administration. Given this relatively frail patient population, less frequent dosing and need to come in for treatment may be an advantage. In the future, biomarker studies could also help us to choose among these treatments.
Strictly speaking, patients with metastatic disease whose disease is refractory to prior platinum-based chemotherapy as well as those who are deemed unfit for first-line cisplatin-based chemotherapy are potential candidates for immunotherapy. They should, however, discuss immunotherapy with their doctor to determine whether or not it is an appropriate treatment option.
Can we expect to use immunotherapies in the first-line setting?

I think time will tell. We do need to keep in mind that first-line cisplatin-based combination chemotherapy regimens have the highest reported response rates to date. A number of first-line randomized trials comparing platinum-based chemotherapy against immunotherapy alone or immunotherapy combinations are underway. These trials will be very important and inform us of the best approach in the first-line setting.
First-Line Standard of Care
What's the current standard of care in the first-line setting, and what's new in this area?
Metastatic urothelial cancer is a chemosensitive disease. Currently, the standard first-line option is gemcitabine and cisplatin. However, this could change, as there are a number of ongoing first-line randomized studies evaluating checkpoint inhibitors alone or in combination with other immunotherapies or chemotherapy.
"There is a growing group of patients who will decline cystectomy, and a bladder-sparing approach in a carefully selected group could be a consideration."

— Srikala S. Sridhar, MD, MSc, FRCPC




Tweet this quote



Bladder-Sparing Approaches
Are bladder-sparing approaches an option for more and more patients?
Bladder-sparing approaches for muscle-invasive disease consist of a maximal transurethral resection of the bladder tumor followed by a combination of chemotherapy and radiation, given over a 6-week period. Patients are then followed closely to monitor for recurrence and offered salvage cystectomy if their disease recurs locally. It must be kept in mind that this approach has not been compared in prospective randomized studies against standard cystectomy and has generally been reserved for patients who are unfit for cystectomy. However, there is a growing group of patients who will decline cystectomy, and in these patients, a bladder-sparing approach in a carefully selected group could be a consideration.
Optimizing Chemotherapy
Are there new options for chemotherapy?
Although we have seen advances in this disease with immunotherapy, only about 20% of patients will respond to treatment. Consequently, optimizing chemotherapy approaches remains important. A second-line randomized trial comparing paclitaxel with nanoparticle albumin-bound (nab)-paclitaxel (Abraxane), incorporating both quality-of-life and pharmacoeconomic endpoints, has just closed to accrual and may establish the best taxane in the second-line setting. There are also ongoing trials with antibody-drug conjugates showing encouraging early results.
Future Directions
What are the future directions for this type of cancer?
As we look ahead, I think that there will be an increasingly multidisciplinary approach taken to managing this disease. This will be good both at the clinical level and from a research standpoint. Clinical trials evaluating immunotherapy in earlier stages of the disease, as well as in combination, will report out and inform us when and how these drugs should be used. As our understanding of the mutational landscape of urothelial cancers increases, there will also be advances in the area of targeted therapies. Perhaps most important, biomarker studies might help us better identify which patients should be considered for which treatments at which time. I think there is definitely renewed enthusiasm and hope in the field as we continue to search for new treatments and new approaches. ■
DISCLOSURE: Dr. Sridhar has received consultant fees from Roche, AstraZeneca, Pfizer, and Merck.
REFERENCE
1. Sridhar SS: Evolving treatment of advanced urothelial cancer. J Oncol Pract 13:309-315, 2017.
---