Philip A. Salem, MD, Honored by President of Mexico for Cancer Care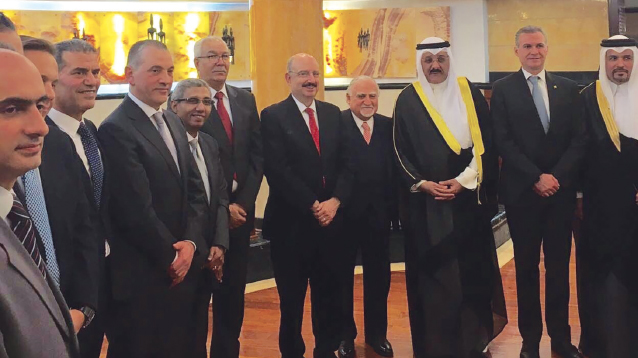 Philip A. Salem, MD (fourth from the right) at the gala presentation in Mexico City.
Oncologist Philip A. Salem MD, Director Emeritus of Cancer Research at Baylor St. Luke's Medical Center in Houston, was honored as a physician and author on April 28 by the President of Mexico Enrique Peña Nieto and his government for Dr. Salem's lifelong commitment to cancer care worldwide.
Dr. Salem has established a program whereby Mexican cancer doctors would receive additional training in cancer treatment and research at his center in Houston so they can better serve their country and patients in Mexico. He is also helping Mexico build a scientific bridge in cancer research with the United States.
Dr. Salem's honor came as Mexico was celebrating a week of Arab Culture Heritage and Literature and its excellent relationships with Arab countries. At the end of the festivities, the government sponsored a gala dinner at the Lebanese Club in Mexico City. During this dinner, Dr. Salem was honored for his contributions to Arabic literature and philosophy, as well as for his contributions as a cancer doctor to Mexico.
Dr. Salem, who has been a physician for almost 50 years, has worked with Consulates General in Houston to help treat many other patients from around the world when they come to Houston. Dr. Salem said, "I have come to believe that all mankind is my family, that my church is my clinic, and that my sincerest prayer is my work." ■
---