'Small Practices Like Mine'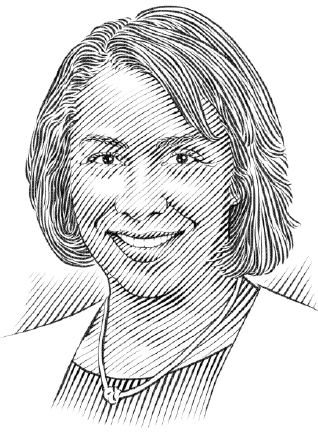 Carolyn B. Hendricks, MD
"I really want to preserve the small, nurturing, high-quality practice environment that I have cultivated over the years, so I'm truly hoping that the changes outlined in ASCO's The State of Cancer Care in America report will be enacted."

—Carolyn B. Hendricks, MD
Recently, I participated in ASCO's Congressional news briefing in Washington, DC, following the release of its report, The State of Cancer Care in America: 2014. During my presentation I talked about the workforce shortage of approximately 1,500 medical oncologists that is predicted by 2025. A number of factors are converging to make this shortage a reality, including increasing demand for cancer care services over the next decade as the number of new cancer cases rise—largely the result of an aging population—and the growing population of cancer survivors, just as many oncologists start to retire. (According to ASCO's report, in 2008, the proportion of medical oncologists aged 64 and older surpassed the proportion of oncologists under the age of 40.)
Another factor exacerbating the predicted oncology workforce shortage is physician burnout. While most medical oncologists feel that their practices are extremely rewarding and they really enjoy taking care of patients, the increased workload and administrative burdens placed on oncologists—especially those in small or solo private practices, who deliver 50% more clinical services than those in academic settings—are driving some to leave their current position or retire early.
As outlined in the report, ASCO has developed significant initiatives to mitigate these issues and ensure that high-quality cancer care for patients continues over the next decade and beyond. (A copy of The State of Cancer Care in America: 2014 can be downloaded at www.asco.org/practice-research/cancer-care-america.)
Making Hard Business Choices
Another important medical oncology trend discussed in ASCO's report is the demise of small and midsize community practices. According to ASCO's 2013 census of U.S. oncology practices, nearly two-thirds of small practices reported that they were likely to merge, sell, or close operations in the next year. In addition to the impact these choices have on oncologists' professional careers, they also present a significant hardship for patients.
Soon I may have to make some difficult business decisions of my own. Since 2001, I have been in a small solo practice in suburban Maryland that is dedicated to treating patients with breast cancer. I have a terrific staff and phenomenal patients and I really love my work, but right now I am seriously considering closing my practice.
Over the past several years, the cost of chemotherapy drugs has risen and reimbursement for chemotherapy drugs has fallen, taking my practice to the tipping point. In addition to the high drug costs, administering chemotherapy in the practice setting is very complex.
In my small practice, chemotherapy administration requires the presence of two highly trained oncology nurses, a highly skilled nurse practitioner, and a top-notch administrator to make sense of all the billing. Because chemotherapy drug pricing is directly tied to the amount purchased, in a really small practice like mine, or in any small practice across the United States that doesn't buy these drugs in large quantities, we pay more for the same chemotherapy drugs than larger practices do, and we have the same safety and staffing requirements as larger practices, so our expenses are proportionally greater.
Breaking the Bank
In 2013, I had to purchase $3.4 million dollars worth of chemotherapy drugs for my patients. This is an average amount for medical oncologists, but in my small practice, the high cost covered the price of only a handful of drugs. Ensuring high-quality oncology care for patients is very time-intensive, so I can't reduce my overhead expenses by seeing more patients, which would compromise the quality of the care I give.
As a result, for the past 2 years my practice has lost a significant amount of revenue. Community oncologists like me who have to purchase chemotherapy on credit then have to scramble to get reimbursed, which has led me to incur a significant amount of debt and a significant reduction in income. My income now approximates what it was 10 years ago.
In addition, I've experienced a significant staff shortage this year, which is also having a negative impact on my practice. I have a small staff, and two staff members were on maternity leave for 3 months at the same time. As a result, I had to transfer my patients to the local hospital for care during that time. In fact, my patients got very good care, but they were distressed at having to go to another facility. Moreover, they incurred much higher out-of-pocket expenses for their chemotherapy compared to their out-of-pocket costs for the exact same chemotherapy that was administered in my office.
Preserving Small Oncology Practices
So what are my options? Should I purchase greater amounts of chemotherapy at a reduced cost or should I merge, sell, or close my practice? For more than a year, I was actually in negotiations with an academic medical center interested in either merging with my practice or purchasing it altogether. But the center withdrew from negotiations, claiming that the economic climate for outpatient oncology care is too precarious at this time to go forward with those plans.
I'm now considering the possibility of merging with other local or regional oncology groups, which is the current trend. But that prospect is a bit daunting, and I'm deciding whether I instead need to close my practice. In either case, the impact on my staff and my patients would be significant.
I really want to preserve the small, nurturing, high-quality practice environment that I have cultivated over the years, so I'm truly hoping that the changes outlined in ASCO's The State of Cancer Care in America report will be enacted. Small practices like mine would benefit financially from those changes in multiple ways, keeping us solvent.
For example, repealing the sustainable growth rate formula and reversing Medicare cuts caused by sequestration; aligning payment systems with the goal of delivering high-value, patient-centered care; and providing funding and support to help struggling practices make the transition to value-driven payment models would all be extremely helpful measures.
Steps along these lines would go a long way toward alleviating the workforce issues that I have described. Hopefully, these changes can be made rapidly enough, before I have to close my practice doors. ■
Dr. Hendricks is a medical oncologist specializing in breast cancer. She is in private practice in Bethesda, Maryland.
---