One Cancer Center's Approach to Death with Dignity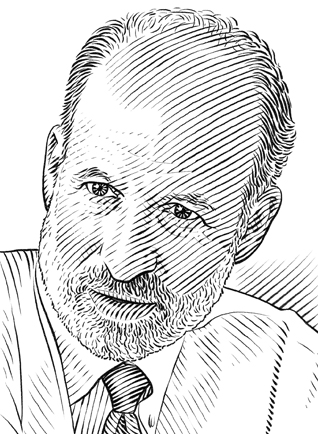 Frederick R. Appelbaum, MD
A goal in publishing our results was to further the discussion on the role of the physician and institution in end-of-life care and physician-assisted suicide. We encourage others to join in the conversation.

—Frederick R. Appelbaum, MD
In November 2008, the Washington State legislature passed the Washington Death with Dignity Act allowing patients with a terminal diagnosis and less than 6 months to live to request and self-administer lethal medication. After considerable internal debate, our cancer center elected to develop a Death with Dignity Policy, which was subsequently approved by our Medical Executive Committee. The essential elements of the policy are outlined in our recent publication in The New England Journal of Medicine1 and in this issue of The ASCO Post.
Procedures and Outcomes
Briefly, patients with a terminal illness and a prognosis of less than 6 months to live who are being cared for at our center may request a prescription for a lethal dose of a barbiturate. Once they make such a request, they are assigned a patient advocate (a specifically trained social worker) who helps guide them through the entire process. If, after a 2-week waiting period and explanation of the process by the advocate, the patient remains interested in obtaining the prescription, he or she makes a second request.
The prescribing physician then confirms the diagnosis and the patient's competency, and assures informed consent including full awareness of palliative care and hospice services. A second, consulting physician reconfirms the diagnosis, competency, and the informed and voluntary nature of the request. Only then does the prescribing physician write the prescription, which our pharmacist then fills. No staff or faculty members are compelled to participate in this program. Additional details are available in the original article1 and The ASCO Post summary.
Our policy was adopted in March 2009. Overall, the program has proceeded quietly, with little internal or external publicity or notoriety. Relatively few patients make inquiries or access the program. We see about 5,000 new patients with cancer at our center every year, and in the 2 years since we adopted the policy, 114 patients (about 1%) have made formal inquiries. A total of 40 lethal prescriptions have been written (< 0.5% of patients), and 24 patients have ingested the medication (around 0.2%).
Very few patients have mentioned pain or disease-related symptoms as the reason for their request. Loss of autonomy (inability to care for self) was the most common reason for the request, cited in 97.2% of cases. Generally, patients and families were grateful to receive the lethal prescription, whether it was used or not.
The Washington Death with Dignity Act is very similar to one previously approved in Oregon. The similarities in outcomes in the two states are striking. In both states, the programs have proceeded without major complications and are not heavily solicited. In both Oregon and Washington, the majority of individuals who have accessed Death with Dignity Programs are white, male, and educated (95% have a high school or higher degree). Cancer is by far the leading diagnosis (80% in both states). In both states, patients cite loss of autonomy as their leading end-of-life concern, and in both states, family members were involved in the decision more than 90% of the time.
Unintended Consequence
One unintended consequence of adopting a Death with Dignity policy at our center is that it focused increased attention on our palliative care and hospice services. These are, of course, vital services for any cancer center and demand attention no matter the situation. When discussing a Death with Dignity policy, the first response from almost everyone is that having expert palliative care and hospice services to offer patients is essential before considering this alternative.
A second article appearing in the same issue of The New England Journal of Medicine2 presented the case of a 72-year-old patient with metastatic pancreatic cancer, and allows the reader to vote for or against instituting physician-assisted suicide and to post comments online. Two brief editorials are provided, as well. You can go to The New England Journal of Medicine website and read through over 200 comments, which, as one might guess, run the gamut from highly in favor to deeply opposed (see sidebar). I found comments coming from foreign countries where safeguards for informed consent and human rights are perhaps not as well developed as in the United States to be particularly interesting.
While our Death with Dignity Program has been proceeding relatively smoothly, that does not mean it can't be improved upon. We continue to make efforts to provide palliative care consultations for all patients with a terminal diagnosis and enroll patients in hospice earlier. Opponents of Death with Dignity legislation have raised the concern that it might disproportionally affect vulnerable populations. That has not been the experience in Washington and Oregon. However, that doesn't ensure that such programs can be adopted universally without risk. A goal in publishing our results was to provide data from our program and to further the discussion on the general topic of the role of the physician and institution in end-of-life care and the difficult issue of physician-assisted suicide. We encourage others to join in the conversation. ■
Dr. Appelbaum is Director of the Clinical Research Division at Fred Hutchinson Cancer Research Center, Executive Director of the Seattle Cancer Care Alliance, and Professor of Medical Oncology at the University of Washington, Seattle.
Disclosure: Dr. Appelbaum reported no potential conflicts of interest.
References
1. Loggers ET, Starks H, Shannon-Dudley M, et al: Implementing a Death with Dignity program at a comprehensive cancer center. N Engl J Med 368:1417-1424, 2013.
2. Boudreau JD, Somerville MA, Biller-Andorno N: Clinical decisions. Physician-assisted suicide. N Engl J Med 368:1450-1452, 2013.
---
Related Articles
Readers' comments extracted from www.nejm.org
To force people to live simply because we possess the technology to do so does not speak to either the ethics or the morality of such a decision.
Suffering has existential dimensions. Symptoms can be treated with greatest chance. 
My grandfather...
After passage of the Washington Death with Dignity Act in November 2008, the Seattle Cancer Care Alliance—the site of outpatient care for patients with cancer from Fred Hutchinson–University of Washington Cancer Consortium—developed a Death with Dignity program. The program is adapted from existing ...