Indiana Oncology Society Launches Cancer Caucus to Serve Local Policymakers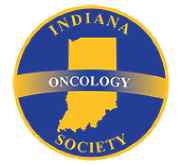 A bipartisan group of Indiana legislators, oncology experts, and other stakeholders joined together on March 6 in Indianapolis for the first-ever Indiana Cancer Caucus, where they discussed approaches to improve access to quality health care, invest in cancer research funding, and address critical needs in payment reform. The Indiana Oncology Society encouraged the establishment of the Caucus as part of a collaborative effort with the American Cancer Society Cancer Action Network, Central Indiana Oncology Nurse Society, and other partners.
A number of topics discussed at the legislative level have direct impact on the delivery of cancer care, including the ongoing opioid epidemic, drug donation programs, utilization management strategies, and taxes and restrictions on tobacco products and e-cigarettes.

Ahad Sadiq, MD
Members of the Indiana Oncology Society identified an opportunity to take an active role in providing the knowledge state legislators need to develop state policies that will provide the best outcomes for constituents dealing with cancer, and thus the Oncology Caucus was formed.
"Our ultimate goal is to provide the best standard of care and be an advocate for the people of the State of Indiana," said Indiana Oncology Society President Ahad Sadiq, MD. "To have state legislators and oncology experts on the same platform is an excellent way forward to achieve our goal."
Caucus Objectives
The objectives of the caucus follow:
Alliance: Collaborate with lawmakers and a variety of stakeholder organizations to provide an open forum for discussion and evaluate public policies affecting cancer research, treatment, education, and prevention
Action: A central source of expertise and real-life perspective to help state legislators understand the current realities of cancer care and ensure the best outcomes for all constituents affected by cancer
Access: Explore opportunities for engagement with local policymakers to discuss pivotal patient issues unique to Indiana's cancer care landscape, as health-care reform continues to be discussed on the state level.
At a time when an increasing number of health-policy decisions are being decided by states, more and more states across the country are establishing cancer caucuses as a way to educate and inform legislators on issues specifically related to cancer care. And numerous state oncology societies are taking part in these critical discussions.
An effective way to contribute to state legislation is through active involvement in your state society and the cancer caucus it builds or works with. Visit asco.org/advocacy-policy/state-regional-affiliates for more information on how to get involved in state advocacy. ■
DISCLOSURE: Ms. Adams reported no conflicts of interest. Dr. Sadiq has received honoraria; received travel expenses; and was a speaker for Takeda.
---