Top 10 Myths About FDA's Office of Hematology and Oncology Products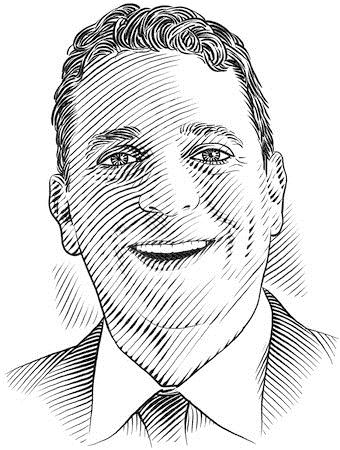 Gideon Blumenthal, MD
Tatiana Prowell, MD
Contrary to popular belief, FDA allows, and indeed often encourages, crossover at the time of disease progression.

—Gideon Blumenthal, MD, and Tatiana Prowell, MD
INSIDE THE BLACK BOX is an occasional column providing insight into the U.S. Food and Drug Administration (FDA) and its policies and procedures. In this installment, FDA oncologists Gideon Blumenthal, MD, and Tatiana Prowell, MD, discuss 10 common myths about FDA's Office of Hematology and Oncology Products. Dr. Blumenthal is Clinical Team Leader of the Thoracic and Head and Neck Oncology Team in the Division of Oncology Products 2, and Dr. Prowell is a Medical Officer and Breast Cancer Scientific Lead in the Division of Oncology Products 1. Both divisions are in the Office of Hematology and Oncology Products, Center for Drug Evaluation and Research.
Over the years, clinical reviewers in the FDA's Office of Hematology and Oncology Products (OHOP) have heard many urban legends about FDA and the oncology approval process from the media, industry, and academia alike. In this article, we will attempt to dispel some of these myths with facts.
Myth #1: FDA takes longer to approve oncology drugs than other countries.
Fact: Although the drug approval process is not a race and different regulatory bodies must adhere to different laws, a recent study published in Health Affairs1 found that from 2003 to 2010, FDA approved 32 new anticancer drugs while the European Medicines Agency (EMA) approved 26. Of the 23 drugs approved by both agencies, the median time from marketing application submission to approval was 6 months for the FDA vs 11.5 months for the EMA. When an oncology drug has definitively demonstrated safety and efficacy, FDA reviewers work diligently to approve the drug as expeditiously as possible.
Myth #2: FDA's OHOP only lets you study drugs at their approved doses and schedules.
Fact: This myth has two facets—doses of approved drugs in the experimental arm and in the control arm of a study. In the experimental arm, you can study a different dose and schedule of an already approved drug. An example of this is sunitinib (Sutent), which was initially studied and approved in renal cell carcinoma at a dose of 50 mg daily, 4 weeks on and 2 weeks off, and was subsequently studied and approved in pancreatic neuroendocrine tumor at a dose of 37.5 mg daily continuously.
In addition, if you are adding an experimental drug to an FDA-approved drug, in many settings (such as advanced incurable cancer with limited treatment options) it would be acceptable to reduce the dose of the backbone therapy. For example, if you were to combine a MEK inhibitor with docetaxel in the second-line metastatic lung cancer setting, FDA would not object to lowering the dose of docetaxel to 60 mg/m2 from the approved dose of 75 mg/m2.
With respect to the control arm, as long as the dose represents an established practice in the community, it is acceptable to use a different dose from that in the label. For example, in a randomized study in advanced breast cancer, it would be acceptable to treat control patients with 1,000 mg/m2 of capecitabine on days 1 through 14 every 21 days, a dose and schedule commonly used in clinical practice.
Myth #3: FDA's OHOP requires randomized trials with overall survival as the endpoint, requires enrollment of U.S. patients, and does not permit crossover.
Fact: Actually, there are at least three myths embedded in this one statement. In oncology, as opposed to other therapeutic areas, FDA approves most drugs based on a single trial due to the challenges involved in repeating a positive trial given the high unmet medical need in oncology. Although randomized controlled trials are the gold standard design, and overall survival is considered the ultimate clinical benefit endpoint because it captures critical efficacy and safety data, OHOP has repeatedly approved drugs on the basis of single-arm trials with high objective response rates and long durations of response.
For randomized trials, OHOP has approved numerous drugs based on clinically meaningful improvements in progression-free survival with a favorable risk-benefit profile. For example, in the past decade, six drugs to treat renal cell carcinoma were approved based upon a progression-free survival endpoint.
Drug development in this day and age is an international endeavor, and FDA accepts trial data from outside the United States so long as the population studied reflects the U.S. population and is treated according to standard U.S. clinical practice. For example, it would not be acceptable in 2014 to study patients with metastatic breast cancer without assessing HER2 and hormone receptor status.
Finally, contrary to popular belief,2 FDA allows, and indeed often encourages, crossover at the time of disease progression. The 2013 approvals of dabrafenib (Tafinlar) and trametinib (Mekinist) in metastatic melanoma, and erlotinib (Tarceva), afatinib (Gilotrif), and crizotinib (Xalkori) in non–small cell lung cancer are examples of approvals based on progression-free survival where crossover was allowed at the time of progression.3
Myth #4: FDA advisory committees, such as the Oncologic Drugs Advisory Committee (ODAC), are the final decision-makers in drug approval.
Fact: Although some in the lay press interpret an ODAC vote as akin to a U.S. Supreme Court vote, ODAC's role is not to render a decision on approval but rather to provide the FDA with scientific advice. Typically, when we ask ODAC a question on a particularly complicated new drug application or policy issue, we are more interested in the members' thought process and rationale for their votes than the vote tally.
Myth #5: FDA staff lack scientific and clinical expertise.
Fact: When a drug is submitted as a new drug application or biologics license application, the FDA review team is multidisciplinary and includes, among others, experts in chemistry and manufacturing, microbiology, pharmacology/toxicology, clinical pharmacology, biostatistics, and clinical medicine. In OHOP, all clinical reviewers are trained in hematology and/or oncology, and 20 of our clinicians are still practicing medicine. FDA reviewers also publish in high-impact journals, speak at national and international meetings, organize disease-specific workshops, write guidance and policy papers to further science and drug development, teach, and conduct independent research.
Myth #6: FDA rejects most requests for expanded access to investigational drugs (aka compassionate use), and adverse events observed in an expanded access program could jeopardize approval.
Fact: The first step in requesting compassionate use of an investigational drug is to have the treating physician contact the company that makes the drug. The reason for this is that FDA has no legal authority to mandate companies to provide patients investigational drugs outside of clinical trials. Since treatment with an investigational drug is only possible if the drug is available, a single-patient investigational new drug (IND) application should only be submitted to FDA once the company has agreed to provide the drug to the patient.
The goal of FDA's review of a single-patient IND is to make sure that no appropriate standard therapy or clinical trial has been overlooked and to ensure that adequate safety measures are being taken. Over the past 4 years, FDA has allowed more than 99% of single-patient expanded access requests to proceed, and most compassionate use requests are processed by OHOP within 1 to 2 business days.
It is always challenging to determine causality of adverse events in patients with advanced cancer. This is particularly the case in the compassionate use setting, where patients generally have late-stage disease, are heavily pretreated, and there is no control group for comparison. As a result, although reporting of adverse events from single-patient INDs is required and monitored by FDA for the safety of the patients being treated, OHOP is unaware of any drug applications for which adverse event information obtained from expanded access use of the drug has resulted in denial of approval.
Myth #7: FDA determines the cost of anticancer agents.
Fact: Regulatory decisions in the United States are made solely on the basis of a clinical risk-benefit determination and are cost-blind. We have no knowledge of a drug's cost at the time of review or approval and no control over drug pricing at any point.
There is growing societal attention to cost-benefit considerations in American health care, reflected in such initiatives as the American Board of Internal Medicine's Choosing Wisely campaign and the American Society of Clinical Oncology's Value Initiative, but decisions based on cost-benefit analyses rest with insurers, physicians, patients, and society, not with the FDA.
Myth #8: The FDA is responsible for all of the recent drug shortages due to changes in manufacturing standards that impose burdens on companies.
Fact: Actually, FDA has been part of the solution. While the most common reasons for drug shortages have been issues related to manufacturing and quality, FDA's standards have not recently changed.
A number of alarming drug quality incidents have been highlighted in the lay press.4 In addition to these issues, many companies have halted production of older drugs, including many sterile injectable agents, to devote greater resources to newer drugs that are more profitable, leaving fewer manufacturers to make older drugs and rendering them more vulnerable to shortages.
The FDA has no authority to require a company to produce any drug, and prior to 2012, manufacturers were not required to report anticipated drug shortages to us. In 2012, Title X of the FDA Safety & Innovation Act was passed, which required manufacturers to notify FDA about potential manufacturing interruptions or discontinuations for all drugs and biologics, including the reasons and expected duration. This has enabled us to intervene proactively with strategies such as expediting review processes for new sources of raw materials or production lines for use by alternate manufacturers, as well as temporary redirection of drugs available outside the United States into the U.S. market.
In 2012, FDA successfully prevented 282 anticipated drug shortages. FDA has developed a strategic plan for preventing and mitigating drug shortages that is available on its website.5
Myth #9: FDA does not take the voice of the patient into account in approval decisions and discourages use of patient-reported outcome measures.
Fact: The FDA is very interested in the patient perspective and has long supported use of patient-reported outcome measures in clinical trials. ODAC has a voting patient representative, and FDA first drafted a Guidance on use of patient-reported outcomes in trials nearly a decade ago. The final Guidance was published in 2009 after considerable discussion with all stakeholders, including patient advocates.
Patient-reported outcomes can provide the basis for both efficacy and safety claims and have been used successfully, but we do believe that patient-reported outcome data should be as rigorously collected and analyzed as any other data being used to support regulatory approval. There is an entire team known as the Study Endpoints and Labeling Development Staff at FDA dedicated to helping companies develop and validate novel patient-reported outcome tools for use in clinical trials.
A familiar example is ruxolitinib (Jakafi) for myelofibrosis. The company originally had a development strategy that would have relied upon splenic response rate as the basis for accelerated approval. FDA worked with the company to develop a simple six-item patient-reported outcome tool called the Myelofibrosis Total Symptom Score that documented meaningful symptomatic improvements in patients receiving ruxolitinib and served, along with splenic response rate, as the basis for regular approval.
Myth #10: The FDA chooses to withhold its reasons for a negative review and nonapproval of a drug.
Fact: For drugs that are approved by the FDA, the reviews and approval letters are posted on the Drugs@FDA website6 and are subject to Freedom of Information Act requests. For drugs that are not approved, we are prohibited by law from releasing either our reviews or the letters issued to the drug company that explain the rationale for the negative decision, as well as from discussing the application publicly.
The only exception to this rule is in the setting of presentation of the application at an ODAC meeting. In fact, a common reason to convene an ODAC meeting is not only to hear the Committee's thoughts but also to discuss problematic issues in the application in a public forum.
Without a public discussion at ODAC, the reasons for a negative decision may not be apparent. It would be impossible to present every application at an ODAC meeting due to constraints on time and resources, but we have identified numerous errors in oncology drug development that would likely be less common if FDA could release its reviews of every application, whether approved or not. This cannot happen in the absence of a change in the law. However, two of our colleagues are currently researching the common errors in drug development and plan to publish these results without identifying specific drugs or applications. ■
Disclosure: Drs. Blumenthal and Prowell reported no potential conflicts of interest.
References
1. Roberts S, Allen JD, Sigal EV: Despite criticism of the FDA review process, new cancer drugs reach patients sooner in the United States than in Europe. Health Affairs 30:1375-1381, 2011.
2. O'Brien S: Ibrutinib CLL trial: Where is the equipoise? ASCO Post 4:1, 2013.
3. de Claro R, Kaminskas E, Farrell A, et al: FDA on CLL drug approval and expanded access (letter to the editor). ASCO Post 4:111, 2013.
4. Harris G: Medicines made in India set off safety worries. NY Times. February 14, 2014. Available at nyti.ms/1duVUbc. Accessed October 24, 2014.
5. Food and Drug Administration: Strategic Plan for Preventing and Mitigating Drug Shortages. October 2013. Available at www.fda.gov/downloads/Drugs/DrugSafety/DrugShortages/UCM372566
.pdf. Accessed October 24, 2014.
6. Food and Drug Administration: Drugs at FDA: FDA Approved Drug Products. Available at www.accessdata.fda.gov/Scripts/cder/drugsatfda/index.cfm. Accessed October 24, 2014.
---