Dana-Farber Cancer Institute to Establish Riney Family Multiple Myeloma Initiative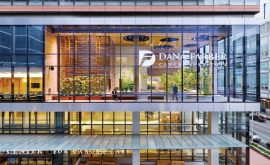 Dana-Farber Cancer Institute will establish the Riney Family Multiple Myeloma Initiative to help improve outcomes and accelerate understanding of the underlying biology for the most challenging types of myeloma. The initiative is being established with a $16.5 million gift from Paula and Rodger Riney of St. Louis.
The gift from the couple's foundation, the Paula and Rodger Riney Foundation, is their first gift to Dana-Farber and is the largest single gift from a family to support multiple myeloma cancer research and care in Dana-Farber's history. The Riney Family Multiple Myeloma Initiative will add to the family's legacy of multiple myeloma support, which includes gifts to Washington University School of Medicine and the Multiple Myeloma Research Foundation.
The Riney Family Multiple Myeloma Initiative will support three aims over the next 2 years:
Identify and target genomic and epigenomic ­abnormalities, unraveling the biologic determinants of disease behavior in general as well as in certain high-risk multiple myeloma subgroups.
Develop novel therapeutics to target both tumor cells and the host immune microenvironment, bringing more durable, immune-based combination therapies to patients in the near term.
Create an infrastructure for big data management and open-access myeloma research resources, catalyzing new collaborations and providing access to novel technologies to improve the way multiple myeloma research is conducted in the future.
---