Gateway for Cancer Research Renews Commitment to Young Investigators

Gateway for Cancer Research has renewed and expanded its support for the Conquer Cancer Foundation Young Investigator Award Program. The organization will underwrite the Gateway for Cancer Research Young Investigator Award (YIA) for each of the next 3 years to enable promising physician-scientists to launch their careers and focus on patient-centered research. This YIA supports investigators conducting a phase I or II clinical trial. 
Founded by Richard J Stephenson, who also founded and serves as Chairman of Cancer Treatment Centers of America (CTCA), Gateway's goal is to invest in the next generation of potential breakthroughs in patient-centric cancer research to drive transformational advances and treatments. Mr. Stephenson founded CTCA in 1988 following his mother's death from bladder cancer, seeking to establish a "Mother Standard® of care" that would go above and beyond what was available at the time in terms of integrative care to improve patients' quality of life. The establishment of Gateway in 1991 to fund innovative research enabled Mr. Stephenson to further his mission to "change the face of cancer."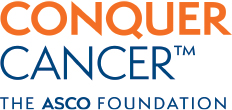 Since Gateway's founding, the organization has contributed more than $70 million, supporting more than 150 clinical trials throughout the world, for which over 3,000 patients have been enrolled and treated. Approximately 70% of these trials progress to the next phase of research. 
"Gateway was a natural extension of Mr. Stephenson's quest to take a world view for cancer research, seeking cures wherever they may be discovered, for patient-centered outcomes," explained Domarina Oshana, PhD, Gateway's Director of Research and Grants. 
Given their similar missions and programming, a partnership between Gateway and Conquer Cancer was a logical next step. Both organizations support research in all types of cancers, and both reference in their vision statements a world in which cancer is no longer feared. Gateway sought ways of expanding its support of young investigators through Conquer Cancer research grants. 
"We want to support young investigators who will become the potential breakthrough innovators of tomorrow," shared Dr. Oshana. "We looked at the landscape to see where funding was most needed. Conquer Cancer has a solid and rigorous grants review process in place, which was very appealing. It's all about maximizing impact." 
"By funding young investigators, we are providing much-needed support for the future leaders of tomorrow, who will be at the forefront of advancing cancer treatment and care."

— Teresa Hall Bartels




Tweet this quote



For each of the past 2 years, Gateway and Conquer Cancer have cofunded a Young Investigator Award. In 2016, recipient Connie Batlevi, MD, PhD, of Memorial Sloan Kettering Cancer Center, launched a project involving a phase I clinical trial evaluating CD19-targeting CAR T cells as consolidative therapy for transplant-ineligible, relapsed/ refractory diffuse large B-cell lymphoma patients. The 2017 YIA recipient Rachael A. Safyan, MD, of Columbia University Medical Center, is working on a study to determine the efficacy of combining epigenetic therapy with immunotherapy for patients with refractory pancreatic cancer. 
"We are proud to continue our partnership with Conquer Cancer Foundation to further our shared quest to find the most innovative and breakthrough cancer research, helping patients around the world truly conquer cancer," said Teresa Hall Bartels, President of Gateway for Cancer Research. "By funding young investigators, we are providing much-needed support for the future leaders of tomorrow, who will be at the forefront of advancing cancer treatment and care." 
Gateway's robust grants program invests in high-risk, high-reward projects and encourages "out-of-the-box" ideas. The organization accepts letters of intent throughout the year and employs a pay-per-patient model in which funding is awarded to researchers as patients are enrolled and treated in their studies. According to Gateway, 85% of its funded clinical trials include robust patient-centered outcomes. 
Most important to Gateway is the elevation of the patient voice, which can be heard at every level of the organization, including on its Board of Directors. Grantees are encouraged to strongly consider the patient experience when designing clinical trials, and they must document patient quality-of-life measures in their research. Gateway strives to create longstanding relationships with patients and caregivers by inviting their participation in videos, at fundraising events, and at Gateway's Annual Meeting and board meetings. 
Gateway encourages ASCO members to apply for grants and participate in its events, such as the Gateway Annual Meeting (September 27, 2018, in Chicago) and Gateway Cures Gala (October 20, 2018, in Chicago). Visit www.gatewaycr.org for further information. ■
© 2018. American Society of Clinical Oncology. All rights reserved. 
---