Oncology World Mourns the Loss of Jimmie C. Holland, MD, Founder, Field of Psycho-Oncology

Jimmie C. Holland, MD, died suddenly on December 24, 2017, at the age of 89 years.
Dr. Holland was the Attending Psychiatrist and Wayne E. Chapman Chair at Memorial Sloan Kettering (MSK) Cancer Center and Professor of Psychiatry, Weill Medical College of Cornell University in New York. Internationally recognized as the Founder of the Field of Psycho-Oncology, Dr. Holland was the inaugural Chairwomen of the Department of Psychiatry and Behavioral Sciences at MSK. She was the first Chief of the Psychiatry Service at MSK, a department established in July 1977 by Jerome Posner, MD, then Chairman of Neurology. Dr. Holland founded the American Psychosocial Oncology Society, the International Psychiatry-Oncology Society, and the international journal Psycho-Oncology.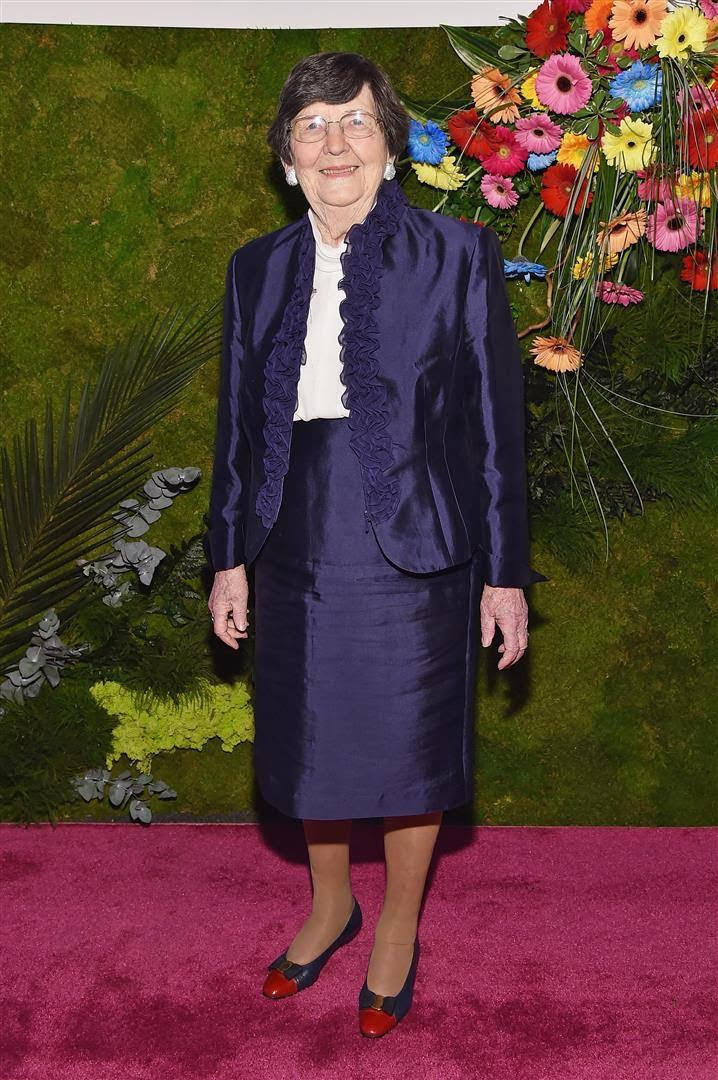 Dr. Jimmie C. Holland. Photo credit: The T.J. Martell Foundation.
Early Research and Development of Distress Thermometer
Dr. Holland was born in Nevada, Texas in 1928, and received her medical degree from Baylor College of Medicine in Houston. She was board certified in psychiatry in 1966. In her early career, Dr. Holland taught and practiced at the State University of New York in Buffalo and Montefiore Hospital of Albert Einstein College of Medicine in New York. 
A psychiatrist for more than 40 years, Dr. Holland conducted some of the first studies on the psychological impact of a cancer diagnosis on patients and proved that interventions to combat the anxiety and depression associated with cancer can work.
According to Dr. Holland's research, one-third of patients with cancer experience clinically significant mental distress. To help oncologists evaluate their patients' distress levels, Dr. Holland and her colleagues at the National Comprehensive Cancer Network developed a "distress thermometer," a psychosocial distress-screening tool that measures a patient's distress level on a 0-to-10 scale. If a patient scored 4 or higher on the distress thermometer, it is a signal that the individual should be further evaluated and referred to a mental health-care specialist and monitored closely.
 'A Once-in-a-Generation Influencer'
William Breitbart, MD, Chairman, Department of Psychiatry & Behavioral Sciences at MSK, said "Jimmie was a pioneer, a hero, an advocate, an inspirational leader, a teacher, a mentor who launched the careers of the leaders of a worldwide field, and always, up to the last days of her life, she was a caring and effective clinician." He added, "We've lost a remarkable woman, a once-in-a-generation influencer. Her death is a profound loss to [Psychiatry and Behavioral Science] as a Department, a loss to MSK as an institution, a loss to the nation, and the world. We will mourn her deeply."
Accomplished and Cherished
Dr. Holland was married to James F. Holland, MD, FASCO, Distinguished Professor of Neoplastic Diseases at the Tisch Cancer Institute, Icahn School of Medicine at Mount Sinai in New York. In an earlier interview with The ASCO Post, Dr. Jimmie Holland told of first meeting her future husband, "Jim was Chief of Medicine at Roswell Park at the time. I was in residency in St. Louis and went to Buffalo to visit a dear woman colleague who was a surgical fellow at Roswell. It was a lucky chance that we met. Our many years together and six children speak to just how lucky we both were to find each other." 
That chance visit would end in marriage, forging one of the oncology community's most accomplished and cherished husband-and-wife teams: James and Jimmie Holland.
Dr. Jimmie Holland is survived by her husband, James, their six children, and their many grandchildren. A memorial service is planned at a later date at Memorial Sloan Kettering Cancer Center. ■
Dr. Holland interviewed by Donna Drake after winning the Woman of Influence award from the T.J. Martell Foundation.
---