FDA Approves Trastuzumab-pkrb for HER2-Overexpressing Breast Cancer

On December 14, the U.S. Food and Drug Administration (FDA) approved trastuzumab-pkrb (Herzuma), a HER2/neu receptor antagonist biosimilar to trastuzumab (Herceptin), for the following indications:
Adjuvant breast cancer of HER2-overexpressing, node-positive or node-negative (estrogen receptor/progesterone receptor–negative or with one high-risk feature) breast cancer as part of a treatment regimen consisting of doxorubicin, cyclophosphamide, and either paclitaxel or docetaxel and as part of a treatment regimen with docetaxel and carboplatin
Metastatic breast cancer in combination with paclitaxel for first-line treatment of HER2-overexpressing metastatic breast cancer or as a single agent for treatment of HER2-overexpressing breast cancer in patients who have received one or more chemotherapy regimens for metastatic disease.
In these indications, patients should be selected for therapy based on an FDA-approved companion diagnostic for a trastuzumab product.
Standards for Biosimilar Approval
Trastuzumab-pkrb meets the FDA's rigorous standards as a biosimilar to the reference product for the approved indications based on a totality of evidence. The FDA approval is based on a review of a comprehensive data package inclusive of foundational analytic similarity data, nonclinical data, clinical pharmacology, immunogenicity, clinical efficacy, and safety data. The results of the clinical development program for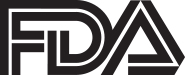 trastuzumab-pkrb demonstrated that there were no clinically meaningful differences in purity, potency, and safety between trastuzumab-pkrb and trastuzumab for the treatment of HER2-overexpressing breast cancer for the approved indications.
Trastuzumab products have a boxed warning, which states that treatment with trastuzumab may be associated with cardiomyopathy, infusion reactions, pulmonary toxicity, and embryofetal toxicity. ■
---