A Firsthand Account of Cancer and Mental Illness

Brain tumors are among the most challenging clinical scenarios faced by the oncology community. Along with devastating physiologic damage, brain tumors often have a dramatic effect on the patient's cognitive, neurologic, and psychological functions. However, the body of literature focusing on neuropsychiatric symptoms associated with malignancies of the brain has been largely based on case reports and small retrospective studies. In a new book, The Neuroscientist Who Lost Her Mind: My Tale of Madness and Recovery, readers will be treated to an intimate first-person account of a neuroscientist who, after being diagnosed with melanoma that had spread to her brain, plunged into severe mental illness.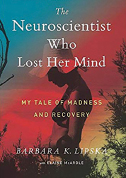 Highly Unusual Case
THE AUTHOR, Barbara K. Lipska, PhD, is Director of the Human Brain Collection Core at the National Institute of Mental Health, where she studies mental illness and human brain development. Investigative journalist Elaine McArdle pitched in, offering a sturdy hand in the making of this slim, interesting book that tells a rare true case history about a woman who lived through a terrifying dive into brain cancer and mental illness and emerged to describe what happened to her.
According to the literature, it is highly unusual for someone with such serious neurologic malfunction to be successfully treated and return to a normal productive life. In short, her story is about what mental illness looks like from the inside, told by a scientist who was studying mental disorders, became a patient with mental illness herself, and made a remarkable return to sanity.
An Immigrant's Tale
THE BOOK IS compact—208 pages divided into 11 chapters and told at a quick pace in the first person. She begins with a chapter called "The Rat's Revenge." The title is a somewhat tongue-in-cheek allusion to her work in the lab on rat brains and her own brain's short-circuiting.
She writes, "Everything seems to be going right— but very soon, I will begin to wonder whether the rats from my early experiments are exacting their revenge on me. Because the same brain structure that I sabotaged in thousands of rodents will begin to malfunction, spectacularly, in my own brain."
Her discussion on brain anatomy and region-specific functions serves a purpose for the lay public, but readers of The ASCO Post and others with a science background will skim through these pages. The first two chapters treat readers to Dr. Lipska's interesting, hardscrabble life story of obtaining an MSc degree in organic chemistry in 1975 and a PhD in medical sciences at the Medical School of Warsaw in 1988, which takes place against a backdrop of Cold War political turmoil.
Her remarkably fortunate relocation to the United States, where she "left the grimness of Communist Poland" and began her career at the National Institute of Mental Health, could have used a bit more depth. At the time, she was a single mother with a boyfriend and two small children from a previous marriage, and amidst significant financial and emotional challenges, she comes across as a fighter without a trace of self-pity—a trait that serves her well in her battle against mental illness and cancer.
"In the end, this is a dual story of survivorship: enduring mental illness and cancer. It is also a cautionary tale because the author reminds the reader that either illness can return with a vengeance…."

— Ronald Piana




Tweet this quote



A Cancer Survivor
DR. LIPSKA, who several years before already had been treated for stage III breast cancer and stage IB melanoma, was a dedicated triathlete. At the age of 64, she was planning to compete in a Half Ironman competition, which entails 70.3 miles of swimming, running, and cycling. Knowing that she was a highly competitive athlete and that her family and career were going well adds to the impending medical drama, which erupts suddenly on an average day at her office when she sat down to eat a bowl of steel-cut oatmeal she brought from home. As she reached out to switch on her computer, her stomach clenched and her right hand was gone. It simply disappeared, then it came back, then it was gone again.
Readers will be rapt with her description of the event. "Nearly paralyzed with fear, I try again and again to recapture my disappearing right hand. But once it enters that part of my visual field, it's gone. It's like a freaky magic trick, mesmerizing, frightening, and totally inexplicable—except … Brain tumor! I immediately try to push the thought from my mind."
Novel Drugs
DR. LIPSKA'S previous melanoma had metastasized to her brain, presenting with as many as 18 brain tumors concentrated on her prefrontal cortex, the seat of personality regulation, among other critical functions. After surgical intervention and radiotherapy, an experimental immunotherapy combination ends up saving her life and her sanity. Her doctor, Michael Atkins, MD, lobbied heavily on her behalf to receive the drug combination (for free), which was not U.S. Food and Drug Administration–approved.
BOOKMARK
Title: The Neuroscientist Who Lost Her Mind: My Tale of Madness and Recovery
Author: Barbara K. Lipska, PhD, With Elaine McArdle
Publisher: Houghton Mifflin Harcourt
Date: April 2018
Price: $25.00; hardcover, 208 pages
In the end, this is a dual story of survivorship: enduring mental illness and cancer. It is also a cautionary tale because the author reminds the reader that either illness can return with a vengeance, so it is important to live each day to its fullest. "I continue to worry about my mind. My brain will never be as it was before. It has been injured by tumors, shot through with radiation, assaulted with drugs…. I am not the same person that I was before my illness, but strangely I feel completely myself," she writes.
In the book's epilogue, Dr. Lipska talks about her preparations for an upcoming triathlon, and then out of nowhere, "trouble strikes again." What does it mean to be a survivor, she asks, admitting to herself that there are no guarantees? But it is important to acknowledge that without the life-saving drugs she received, her philosophical question about the meaning of survivorship would be moot. This book is recommended for readers of The ASCO Post. ■
---