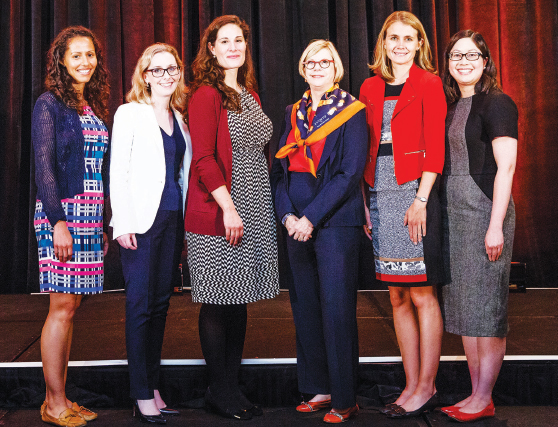 2017 WWCC recipients with Sandra M. Swain, MD, FACP, FASCO (third from right), Women Who Conquer Cancer Chair and CCF Board Member
The money raised through Women Who Conquer Cancer will be invested in the next generation of cancer clinicians and researchers by funding researchers with innovative ideas. In a time when funding for cancer research is in a dramatic decline, programs like the YIA assist early-career physicians during their final years of training to support their transition to a faculty appointment. 
Please join us today by making a tax-deductible donation to the Conquer Cancer Foundation Women Who Conquer Cancer program. This is a unique opportunity to join others passionate about advancing cancer research and to have an impact on cancer care for decades to come. 
You can make your gift to support research online at www.CONQUER.org/our-supporters/women-who-conquer-cancer. ■